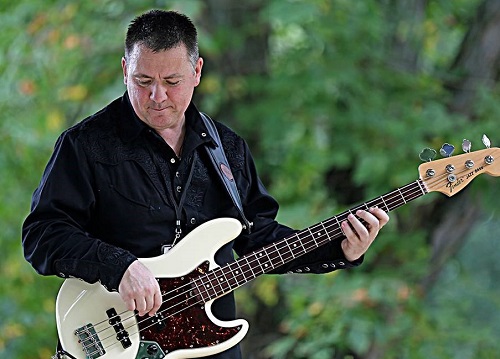 Blues Bass
Original & Covers Musician from Hamilton
Joined Sat 04 Sep 2021 - 76 Views
---
I still remember the first time I heard the Blues.
I was at home with my Dad who was playing some of his old 45s and the first few bars of Tommy Tucker's High Heel Sneakers hit me like a ton of bricks.
I dig the blues the way it used to be played by the likes of Willie Dixon, Muddy Waters, Howlin' Wolf, Sonny Boy Williamson, Little Walter, Elmore James, Jimmy Reed and Hound Dog Taylor to name but a few.
I fell in love with Hubert Sumlin's guitar playing, and the sound of Little Walter's harp playing, but it was Willie Dixon, Calvin Jones, Dave Myers and Willie Kent that got me thinking that that's what I wanna do!
I'm a Blues bass player. I'm not a Jazz player. I'm definitely not a Rock player who doesn't know better...and I'm pretty sure
there's a difference.
---