Latest Listings in Hamilton
---
Found 11 listings...
---
Hi I'd like to start or join a metal band. Can play guitar and sing kinda. Have own gear and transport. Contact me on 0273541089...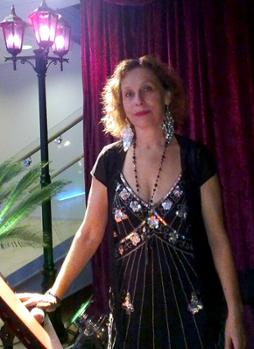 I am seeking a multi-genre guitarist to form a duo with. My repertoire includes acoustic/pop, rock, country, blues and jazz (jazz is optional depending on whether the guitarist is able to perform this genre). I perform classic to contempor...
I played for about 10 years when I was younger and I've started back in again. Been at it some months and I am Grinding away at scales and modes and stuff but I also need to play with others. I have no particular talents or styles but I enj...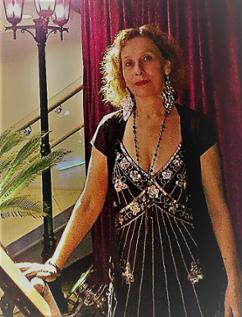 Multi-genre vocalist seeking a duo partner or band. Styles include jazz, blues, rock, pop, acoustic, country and Celtic. I would like to meet a compatible eclectic musician or musicians to collaborate with, with the goal of finding gigs in...
Singer/guitarist and drummer looking for a bass player to jam with. We both have experience playing in bands, covers and originals. Looking for someone who likes heavy music, is interested in collaborating on original songs and is keen to g...
I have recently moved back to Hamilton from England and I am wanting to find musicians to jam with, and hopefully start a band with. I have lots of experience playing in bands performing covers and originals. I sing and play guitar, and I w...
Our bass player just quit. We're an originals band Sound Shadow based in Morrinsville, our repertoire is rock, blues and such and we've got a new album that needs recording and more than three hours repertoire that need to get gig ready qui...
I am a bass player looking to find some like minded blues musicians in the hope to get back into playing a bit... I'm certainly not into blues rock guys, my influences are more old school. So any drummers, guitar, harp or piano players a...
Im a self taught bassist looking to join/ start a band. I have been playing for around 8 years now and have learnt a variety of different techniques (finger style, slap, tapping, ect) I have had experience playing in metal bands but I'm als...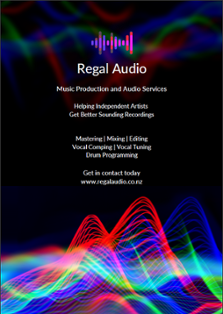 Get your music mixed/mastered and release it www.regalaudio.co.nz
High energy bass player wanted for a working covers band. Own gear and vocal ability a must. We have been playing gigs for the best part of 16 years. Wide variety of songs and great venues....
---