Latest Listings in Hamilton
---
Found 10 listings...
---
wanting to gather some local talent to get an outfit together to perform some of the tunes i've done in the last year. https://www.youtube.com/channel/UC3ccBKM1_VFaQv5YgUxkwlQ...
I played for about 10 years when I was younger and I've started back in again. Been at it some months and I am Grinding away at scales and modes and stuff but I also need to play with others. I have no particular talents or styles but I enj...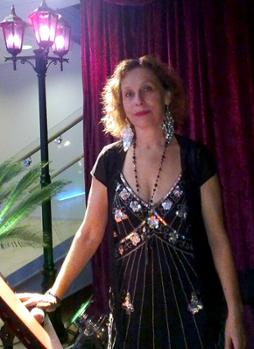 I am seeking a multi-genre guitarist to form a duo with. My repertoire includes acoustic/pop, rock, country, blues and jazz (jazz is optional depending on whether the guitarist is able to perform this genre). I perform classic to contempor...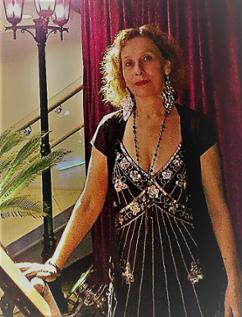 Multi-genre vocalist seeking a duo partner or band. Styles include jazz, blues, rock, pop, acoustic, country and Celtic. I would like to meet a compatible eclectic musician or musicians to collaborate with, with the goal of finding gigs in...
Our bass player just quit. We're an originals band Sound Shadow based in Morrinsville, our repertoire is rock, blues and such and we've got a new album that needs recording and more than three hours repertoire that need to get gig ready qui...
High energy solid drummer wanted for a working covers band. We have gigs booked from feb 2022. Solid proven set list with plans for updating. Full pa and lighting rig. Great venue....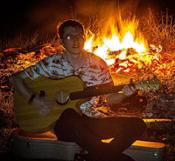 Hey, I'm Rowan, I'm 19 and based in Hamilton. I play the acoustic guitar, mainly just fingerstyle instrumental pop stuff for busking. I would love to find busking partners, singers/guitarists would be awesome!! I'd also be keen join/start...
Hey peeps! :) 23 year old self-taught guitarist from Hamilton and I've been playing for nearly 3 years on and off, looking for jam buddies to practice/make music with. I'm more experienced with the electric guitar, also currently lear...
High energy bass player wanted for a working covers band. Own gear and vocal ability a must. We have been playing gigs for the best part of 16 years. Wide variety of songs and great venues....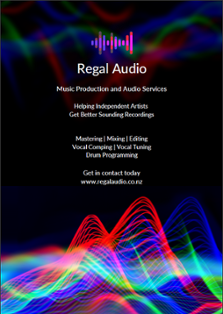 Get your music mixed/mastered and release it www.regalaudio.co.nz
---