Latest Listings in Hamilton
---
Found 11 listings...
---
Bassist, mid 40s looking for band or musos to jam with and get that awesome feeling playing. Rock influenced but into a broad range of music - as long as it grooves along. More after covers than originals but not fixed on covers....
Lead guitarist/vocalist wanted for busy working band based in the Waikato. Must have own gear and transport and be committed to regular work which is in the following areas (but not limited to) Waikato, Thames, Bay of Plenty, Lakes District...
Metal/rock Drummer from Hamilton looking for a band, I have had experience playing live (with and without backing tracks and metronome) recording and songwriting. I am open to most genres but I have had most experience playing metal (metalc...
Play saxophone and keyboard looking to join a band to play gigs. Best contact details akesa267@gmail.com...
Looking for a drummer with experience in heavy rock but flexible to mixing styles up and make it fun. Only to play originals...
Hello! I'm a 25 year old guitarist, recently moved to NZ from the UK for work. I've got lots of experience with bands, gigging, touring, writing music, playing top-end venues etc! I'm itching to play music with other people again! Unfort...
We are looking for a drummer and percussionist who is energetic, lively but with a light touch. Not looking for a hard hitting rocker but someone who knows their genres and rudiments. Must be committed. We are experienced. A two piece comp...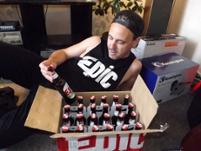 Any decent bass players out there?..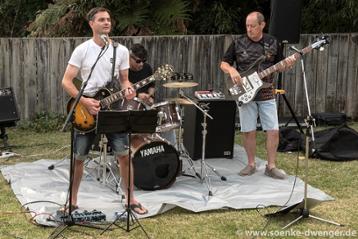 Following the departure of our lead vocalist last year, and the enforced break through the lockdown, Rubine have reformed as a three piece and are ready to hit the stage again. We are looking to set up some gigs in and around Hamilton and a...
Have been mixing mine and friends bands for the past 4-5 years and am starting my own live sound business. Have a full powered PA system along with digital mixer and stage gear. Offering cheap first gigs to try and get a foot in the door wi...
---