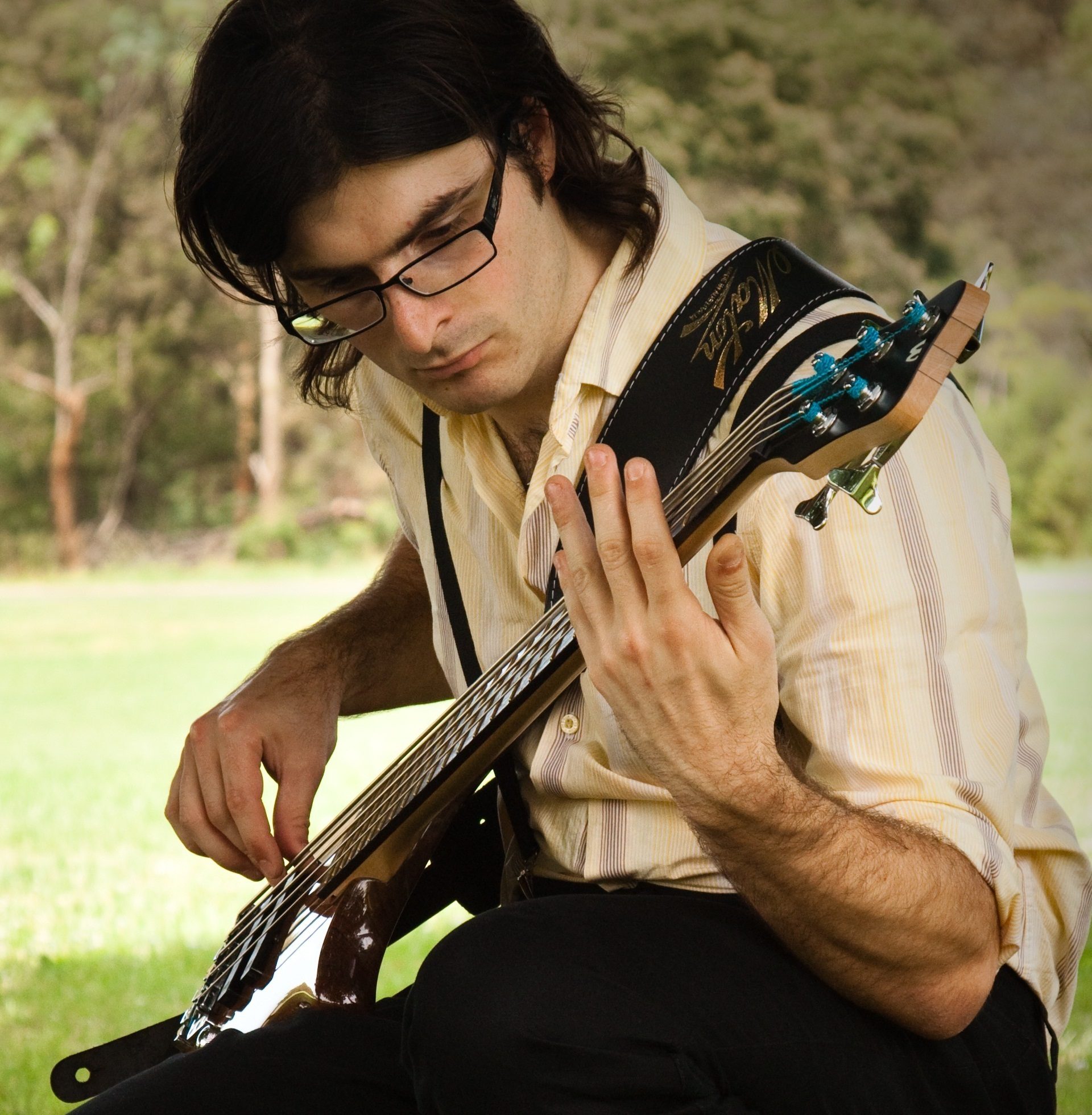 Alex
Original & Covers Musician from Auckland
Rock
Progressive Metal
Jazz
John Myung
Scott Sutherland
Tim Commerford
Joined Fri 17 Jan 2014 - 1446 Views
---
I had piano lessons as a child for a number of years, taught by my mother (who has been a professional classical pianist for her entire life). I eventually attained Grade 2 in piano under her instruction, but it became apparent that the piano wasn't the instrument for me.
When I was a teenager I started playing the electric bass guitar. I had lessons from Scott Sutherland, during which we covered a range of concepts including technique, music theory, the physics of sound, and music reading. During these years I also played in a few bands with school friends, and I was one of the first members of The School of Rock. After some time practising with no tuition, I joined my first serious band. We recorded an album of all-original material but unfortunately it was never released.
After leaving this band, I moved to Melbourne (Australia) to begin a new musical life. During this time I took the opportunity to develop my recording skills, making a number of demo recordings and learning about equipment. My recording skills were later employed by the band "Summon the Birds".
One of the bands I played in was Five Acre Field, which was organised by Matthew Gough (a graduate of Melbourne University's Bachelor of Music Composition program). He applied his skills to compose challenging, classically-influenced music, while sticking to a typical rock band format. The experience included having to learn an 8-minute rearrangement of Bach's BWV 1052 (all other compositions were written by Matthew Gough). We independently recorded a 5-track EP in 2012, but I left the band in 2013 to return to New Zealand.
http://www.fiveacrefield.com/
I've since kept myself busy by doing more recording work, and am currently studying Jazz Performance at the University of Auckland.
---