NZB11878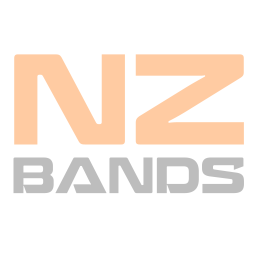 Bari-tones
Original & Covers Musician from Waikato
Dub
Jazz-Funk
Ska-Punk
Snarky Puppy
Mad Caddies
Moon Hooch
Joined Fri 09 Jun 2017 - 417 Views
---
Based in the Waikato between and Auckland.

Baritone and Tenor Sax are my main instruments.

I also dabble in Guitar, Soprano and Alto Sax.

Most recently I have been a member of Knights of the Dub Table, recorded an album and toured with them for a few years. I swapped between Bari, Tenor and Soprano. A clip on YouTube if your interested https://youtu.be/aflYaBoT6-0

Prior to that I played guitar in a Punk band called Final Chance, recorded 3 albums in our home studio and made lotsa noise and did some awesome gigs!!! That style of 90's skate punk wasnt so popular at the time......

Way back somewhere in the mid 90's we wrote some pretty interesting Punk Ska tunes in a band call Strategy Unknown with me on Tenor. Even managed to record a few of the better ones!!!

I haven't been doing much musically for the last few years other than playing with the Hamilton Big Band. I'm keen for an oportunty to do something fun. I have a wide range of musical tastes.

Fav bands at the mo:

Snark Puppy, The Funky Knuckles, Mad Caddies, Less Than Jake, Moon Hooch, To Many ZoOz, Sumo Cyco, Fly Leaf, Lagwagon, Cavaliera Conspiracy, No B.S Brass Band, Trombone Shorty. List goes on.....


---
---