NZBands Gear Wanted
---
Found 5 listings...
---
I'm looking for used spd 30 octapad to buy.
---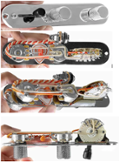 If you are working on a new Tele Project or just want to customise your existing Tele for that high end professional result then this send in ready to go harness will deliver +. This product is brand new and not been out of the box. $150 f...
---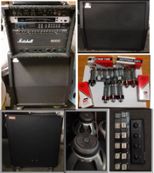 $2,000 for full package as noted below: Marshall Series 9000 rack mount Guitar Pre-Amp and Power Amp + Effects units as noted and showing in Rockitt Rack Unit as Follows: 1. Marshall 9005 Stereo Valve Power Amp- 50 watts per channel (100...
---
Hi, looking for SABIAN HHX EVOLUTION CYMBALS, 17 or 18 crash, 14 Hats, 17 or 18 OZONE. Cheers for looking.
---
Hi all, I'm looking for a Firewire interface with a minimum of 8 analog ins - in particular these models... Focusrite Saffire Pro 10 I|O Focusrite Saffire Pro 26 I|O Terratec Producer Phase 88 Rack FW It will be be used for I|O in a...
---
---