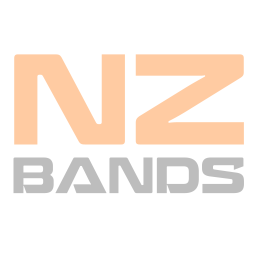 Infinitymonad
Original & Covers Musician from Wellington
Experimental Rock
Progressive Metal
Avant-Garde Jazz
Joined Mon 09 Sep 2019 - 429 Views
---
Composer/songwriter, guitarist and artist. Looking for musicians to put together a concept band.
Interests include avantgarde music (classical, rock, jazz, metal), prog rock/metal, jazz fusion and many others.
https://fraterzyzphez.bandcamp.com/
For musicians who like music such as: Mr Bungle, John Zorn, Naked City, Dream Theater, Tool, Meshuggah, Secret Chiefs 3, King Crimson, Henry Cow, The Residents, Fantomas, Iannis Xenakis, Igor Stravinsky, Bela Bartok, Frank Zappa, Olivier Messiaen, Between The Buried And Me, Emperor, Samael, Deathspell Omega, Death Grips, Angelo Badalamenti, Bill Frisell, Allan Holdsworth, Devin Townsend, Anton Bruckner, Gustav Mahler, Beethoven, Omar Faruk Tekbilek, Voivod, Killing Joke, Gong, Oingo Boingo, Shihad, The Flaming Lips, John Coltrane, Eric Dolphy, Sun Ra, Nick Cave, Sussane Sundfor, Sharon Van Etten, Sandy Denny, Iced Earth, Yes, Paradise Lost, Giacinto Scelsi, XTC, Cripple Mr Onion, The Beatles, George Harrison, Talking Heads, David Bowie, Drab Majesty, Enya, Mazzy Star, Slowdive, The Monks, The National, Negativland, Neil Young, Pink Floyd.
---