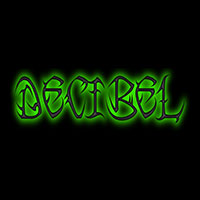 Decibel
Covers Band from Waikato
Rock
Pop/Rock
Hard Rock
80's Rock
Joan Jett, Blondie, Pink, Lady Gaga
ACDC, Queen, Def Lepard
Joined Sat 06 Sep 2014 - 1775 Views
---
Formed in 2012 we are a 5 piece pop/rock band.

Decibel are a hard working Hamilton covers band specializing in 80's rock and modern pop/rock

Fronted by Kiri our extremely talented vocalist who really pushes out that rock vibe and our brilliant female rock drummer Kim who can bash her way through the volume of the 3 boys. Jake & Chook on guitars, Andrew on bass plus also Kiri on keys.

Decibel bring something special.

The members have all been in working bands for many years and bring this vast experience.

Please make an inquiry for availability and cost.


---