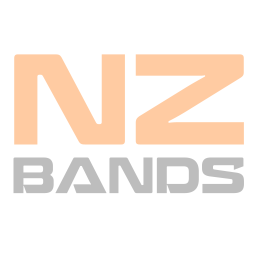 Breazle
Original & Covers Musician from Christchurch
Bluegrass
Americana
Folk
Old Crow Medicine Show
Pixies
Johnny Cash
Joined Wed 06 Apr 2016 - 936 Views
---
Hi

I am a 40 something muso singer/guitarist/song writer. Have been in many bands since my late teens starting out life with indie pop/rock, but in the last decade have had more focus on acoustic music with strong influences from americana, folk and bluegrass. Feel free to look at recent music and clips under last 2 band names:

http://johnnypossum.com/
http://thebristoldollar.com/

I have experience in writing, producing and developing music, and also have recorded and engineered all of my bands music over the last couple of decades. Both Bristol Dollar and Johnny Possum have traveled to the US to do some excellent mini-tours, 2-3 weeks (nothing ground breaking but good fun nonetheless). Looking to jam with others and develop a band with strong vocal harmonies, varying from soft melodic to fast pace blue-grass/folk. Aim to play locally and maybe around the country, with an option to do a US trip if people are suitably motivated.

I don't have a lot of time for people lacking in motivation, not wanting to push their musical boundaries, unwilling to exchange and trial musical ideas, or dreamers/time-wasters in general. I apply strong musical direction and opinions but also keen to keep things constructive and ensuring that everyone contributes. I believe the best music has come from collaboration with others and not writing/playing in isolation. On the top of the priority list is fun - you have to enjoy what you are doing or you might as well go do the dishes.

I have a day job so music doesn't need to bring in a regular income. But it is a serious hobby and I put a lot of energy and time into getting a great tight sound. Gigging once a month is my preferred balance between work and play. Also happy to record/mix a full CD if people are keen to do the prep.

Current musical influences are - The Civil Wars, Old Crow Medicine Show, Kasey chambers
Older influences are - Dunedin music (Clean, Verlaines, etc), any indie pop, Pixies, Nick Cave

Get in touch if you want to meet up and exchange ideas.
---