Band Facts Part 2
---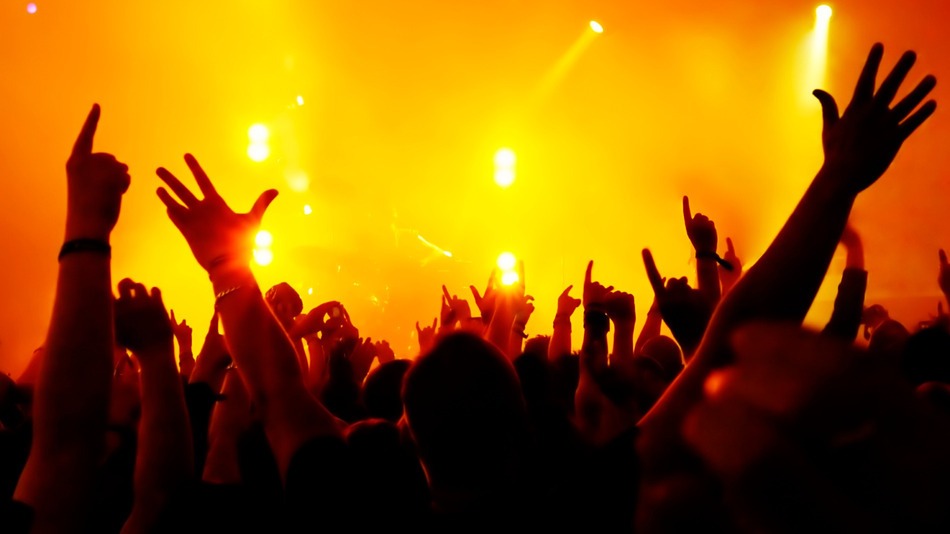 1. In 2007 listeners of BBC Radio 2 ranked Queen as the 'top British band' of all time, better than The Beatles, Led Zeppelin, and The Rolling Stones.

2. On his last day as a welder, Tony Iommi, guitarist of Black Sabbath, lost the tips of his two fretting fingers. While he was recovering he found it easier to play the guitar by dropping the tuning and using lighter gauge strings, which helped give Black Sabbath its signature, dark, sound.

3. Black Sabbath wrote the hit song "Paranoid" in 20 minutes to fill the remaining 3 minutes of time on their upcoming album. It is now regarded as one of the greatest rock and heavy metal songs of all time.

4. The Beastie Boys used to open for themselves in disguise as a heavy metal band

5. The Oxford English Dictionary cites The Beastie Boys as being responsible for coining the term "mullet" in 1994 to refer to the popular 1980s hairstyle.

6. The Beastie Boys' album "License to Ill" was originally titled "Don't Be a Fag*ot" but it was changed when Columbia Records refused to release the album under its original title.

7. Pink Floyd's Dark Side of the Moon earnings were invested in a floating restaurant, a fudge-making hotel, a computer game, a film nobody saw, a skateboard company, a car hire business, and a children's shoe factory. All complete failures. They fled to France as tax exiles and recorded The Wall.

8. Pink Floyd's "Dark Side of the Moon" spent 741 weeks on the billboard charts, from 1973 to 1988, longer than any other album

9. Bon Scott liked the Young Brothers, but thought they were too inexperienced and too young to rock. The Young Brothers replied with saying Scott was too old to rock. But after one jam session with each other, it was obvious AC/DC found its new lead singer.

10. Freddie Mercury is celebrated in Iran, a country where homosexuality is illegal, and Queen's "Bohemian Rhapsody" was the 1st rock song officially approved post-revolution since he calls for God in Arabic ("Bismillah! We will not let you go") to help regain his soul from Shaitan.

11. The Stuxnet virus, which was the virus that shut down the Iran's nuclear plants, made emergency speakers blast "Thunderstruck" by AC/DC before shutting down all systems.

12. Queen's guitarist, Brian May, has a PhD in Astrophysics.

13. Rolling Stones drummer, Charlie Watts, was sleeping one day, when Mick Jagger phoned drunk to Watts' hotel room asking where was his drummer. Watts got up, suited-up, went to Jagger's room, punched him, and then replied: "Don't ever call me your drummer again. You're my fucking singer!"

14. The famous Rolling Stone cover shot of a naked John Lennon curled against Yoko Ono was taken by Annie Leibovitz at the same apartment complex and on the same day Lennon was fatally shot.

15. The Backstreet Boys and 'N Sync had the same manager and he defrauded both of them out of millions of dollars.

16. Jon Bon Jovi has a community restaurant that has no prices listed for the food. You pay for it if you can afford to or volunteer in the kitchen in exchange for meals.

17. 'N Sync's "I'll Never Stop" is the best-selling cassette single of 2009, 2010, and 2011, selling 24 copies, 13 copies, and 11 copies respectively
.
18. The producer recording "Sweet Child O' Mine" with Guns n' Roses suggested there be a breakdown at the end of the song. The band had no idea where to take the song, resulting in the iconic repetition of "Where do we go now?"

19. System of a Down, The Beatles, Guns 'N Roses, 2Pac and DMX are the only artists to have ever had 2 studio albums debut at #1 in the same year.

20. The sex noises in Rocket Queen by Guns N' Roses were real and were made by Axl Rose having sex with Steven Adler's girlfriend in the studio.

21. Chuck Berry earns all the royalties from the Beach Boy's 1963 hit single 'Surfin USA', which he won in a copyright infringement lawsuit unbeknownst to the Beach Boys for 25 years.

22. The Notorious B.I.G, Jay-Z, DMX, and Busta Rhymes all went to the same high school, at the same time.

23. On finding the body of Kurt Cobain three days after he died, the stereo at the scene of his death was still on with an R.E.M. CD in place suggesting Kurt Cobain killed himself while listening to R.E.M.

24. Anthony Kiedis once missed a Red Hot Chili Peppers concert because he was off scoring drugs, so Keith Morris filled in on vocals and just yelled and made up lyrics because he didn't know any of the songs.

25. The Spice Girls personally made $75million between 1996 and 1998. Their global grosses were estimated to be $500-800million. They only released two albums.

26. In 1986, the Red Hot Chili Peppers were budgeted $5000 by EMI Music to make a demo tape and set aside $2000 to spend on heroin and cocaine.

27. Aerosmith made more money from Guitar Hero than any albums.

28. During the period of 2000-2009 Dave Matthews Band sold more tickets and earned more money than any other act in North America

29. When Pearl Jam released their cover of 'Last Kiss' as a single, they decided all proceeds would go to Kosovo War refugees. The song raised ten million dollars.

30. In 1991, during a period of only six weeks, five classic modern rock albums were released: Metallica's Black Album, Pearl Jam's Ten, Guns N'Roses' Use Your Illusion, Nirvana's Nevermind and Red Hot Chili Peppers' Blood Sugar Sex Magic. The last two were released on the same day.
---
---