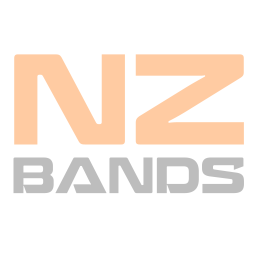 Parath
Original Band from Hamilton
Heavy Metal
Symphonic Black Metal
Fleshgod Apocalypse
Nightwish
Arch Enemy
Joined Tue 30 Jan 2018 - 1231 Views
---
ABOUT

Parath is a symphonic metal band based in Hamilton, New Zealand. While Parath's music centers around heavy and fast paced guitar riffs the sonic space is further filled out with full orchestral arrangements. Our influences include Trivium, Arch Enemy, Amon Amarth, Nightwish, Fleshgod Apocalypse and many more.

BIO

Parath's style began as purely metalcore in the vein of bands like Parkway Drive, As I Lay Dying and Trivium. Formed in 2016 by dual guitarists and vocalists Michael and Ruth Germon, Parath recorded its first single in mid 2017 entitled Born For Death. The single and its music video were released in November of 2017. Parath formed it's first complete line up in February of 2018 and has been gigging consistently between Hamilton and Auckland while even being fortunate enough to play the second Libidinous Metal Fest in Wellington. In the latter half of 2018, Parath style began to morph more into it's current sound as orchestral elements were added to every song. Parath is currently recording an EP due to be released in late 2018 which will include a remixed version of Born For Death, complete with its own orchestral arrangement.

CURRENT LINE UP

Parath currently does not have a drummer or bass player and we are on the lookout for new members. If you are interested please send us an email at parathnz@gmail.com. Please include a video/audio file demonstrating your skill level and information on any past experience you have had with other bands.

---