Band Facts Part 1
---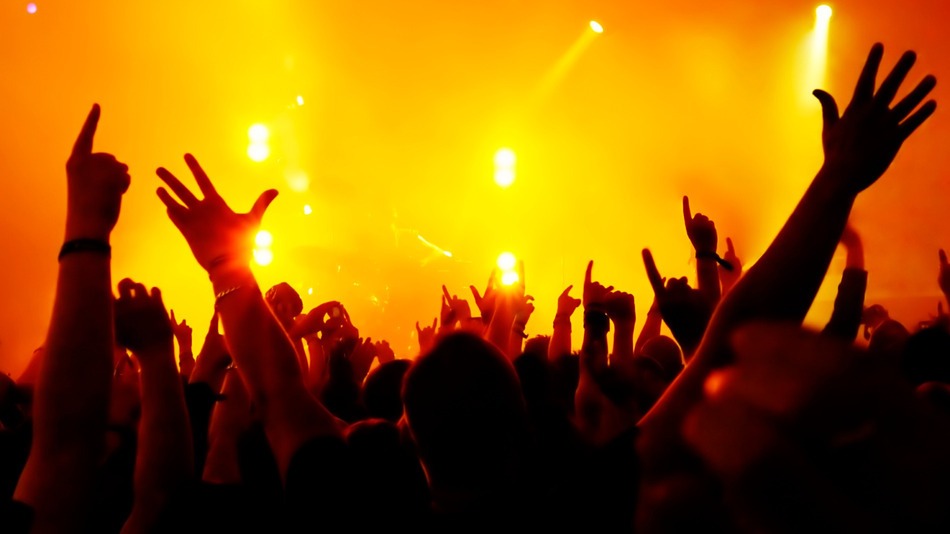 1. George Lucas allowed the band members of 'N Sync to make a cameo appearance in Star Wars Episode II: Attack of the Clones in order to appease his daughters. The footage was then cut out of the final version of the film.

2. The band D12 planned to find the 12 best rappers of Detroit, but found only 6, so they created alter-egos in order to have 12. That was when Eminem came up with Slim Shady.

3. There is a metal band called Hatebeak whose lead singer is an African grey parrot.

4. Dave Grohl has been the drummer on every Tenacious D album and is considered a member of the band.

5. The American Rock Band 'The Postal Service' was sent a cease and desist letter by the United States Postal Service for trademark infringement of their name. After negotiations, the USPS allowed the band to use their name in exchange for playing a free show at their national conference.

6. Bubbles from Trailer Park Boys is a gifted guitarist who is in a band with Alex Lifeson, founding guitarist of Rush. They are called Bubbles and the Shit Rockers.

7. When the girl featured on the front cover of Vampire Weekend's 'Contra' album artwork found out about the illegal use of her 26-year-old photo, she sued the band. She found out when her daughter brought home a copy of the album one day.

8. There is a Swedish Speed Metal band called "Sabaton" that teaches history through its music, including an album devoted to teaching about World War 2.

9. There was a female Rock Band name 'Rockbitch' which was famous for throwing 'Golden Condoms' at their audience and whoever got it, male or female, was taken backstage to have sex with band members.

10. In 2002, the band Creed put on such a bad show at the Allstate Arena in Illinois that a $2,000,000 class action lawsuit was filed on behalf of all of the fans in attendance.

11. Jónsi, the lead singer in Sigur Rós, once forgot the lyrics while performing with the band in France. He improvised and kept on singing in Icelandic - Oh shit, I forgot the lyrics, but that's o.k. because I'm in France where no one understands me.

12. Sebastian Bach was fired from Skid Row because he wanted to open for KISS and the band refused. After he was canned he left the band a voicemail saying that nobody is ever too big to open for KISS.

13. Paramore broke "The Nashville Curse" by being the first band from the Tennessee city to have an album go platinum in 20 years.

14. Before Guns N'Roses, Slash once auditioned for the band Poison, he decided not to join when he was asked about wearing makeup.

15. Beatles wrote into their contracts for American concerts that they would not play in front of segregated audiences.

16. When John Lennon was asked if Ringo Starr was the best drummer in the world he replied "In the world? He's not even the best drummer in The Beatles!"

17. One time Kurt Cobain and Pat Smear heard Dave Grohl playing the guitar backstage, and one said to the other "We're not even the best guitar players in Nirvana."

18. Metallica wrote the song "The God That Failed" because Hetfield's mother died due to Christian beliefs influencing her decision to reject cancer treatment.

19. The US military would play Enter Sandman for hours on end to aid in the interrogation and torture of prisoners. When asked about this, Metallica's James Hetfield responded "We've been punishing our parents, our wives, our loved ones with this music forever. Why should the Iraqis be any different?"

20. Kirk Hammett from Metallica played guitar in Aerials by System of a Down

21. Until 2006, U2 paid no tax in Ireland due to an exemption for artists. When the exemption was capped at $315,000, the band moved its accounts to the Netherlands, rather than face a multi-million dollar tax bill for album sales and royalties.

22. Metallica's Cliff Burton and Kirk Hammett drew cards to decide who would get to choose a bunk on their tour bus in 1986. Burton drew the Ace of Spades, chose the bunk Hammett had been occupying, and was thrown out of the window when the bus crashed. He died at the scene.

23. Kirk Hammett encouraged Les Claypool to audition for Metallica after Cliff Burton died. After not getting the job, James Hetfield said it was because Claypool was "too good" and "should do his own thing."

24. Disney originally wanted ABBA to do the music for The Lion King, but ABBA wasn't available, so they went with Elton John.

25. In 2000, ABBA turned down $1 billion to do a 100 concert reunion tour.

26. Before ABBA made it big, they promised to hold a concert for their municipality in exchange for being allowed to rehearse in the cafeteria of a local school, but so far they haven't held one and are yet to fulfill their promise.

27. ABBA's costumes were colourful and elaborate specifically to get around Swedish tax law. If the costumes couldn't be worn outside a performance, they could be considered tax deductible.

28. Led Zeppelin and Pink Floyd members helped to fund the making of Monty Python and the Holy Grail.

29. Black Sabbath and Led Zeppelin had an improvised jam session which was recorded but never released.

30. Led Zeppelin let Ben Affleck use "When the Levee Breaks" in Argo with the condition that they digitally alter the player's needle drop to correct spot on the record.
---
---