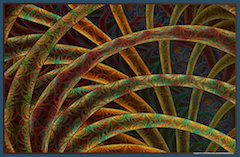 Dreadline
Original & Covers Band from Auckland
Soul-Jazz
Reggae-Pop
Pop/Rock
Al Jarreau, Sting , Seal
Bob Marley ,UB40.
Michael Buble,Santana, Police
Joined Tue 07 Oct 2014 - 1338 Views
---
DREADLINE IS BASED IN CENTRAL AUCKLAND AND IS MADE UP OF EXPERIENCED SESSION MUSICIANS MOST OF WHOM HAVE 5 STAR HOTEL AND EXCLUSIVE RESORT EXPERIENCE AND OTHERS TOURING WITH AND PLAYING WITH DIFFERENT BANDS FOR MANY YEARS IN AND OUT OF NEW ZEALAND. DREADLINE'S SONG LIST CONSISTS OF ORIGINAL FUNKY DANCE AND REGGAE TUNES ALONG WITH ALL THE OTHER FAMOUS AND CURRENT REGGAE HITS .IF IT'S A REGGAE PARTY YOU WANT, THE LEAD SINGER STEVIE J. HEATLEY IS A REGGAE ARTIST BY PROFESSION AND HAS PLAYED WITH A FEW INTERNATIONAL ARTISTS.

DREADLINE ALSO BOASTS A SONG LIST THAT CAPTURES THE BEST IN ALMOST FOUR DECADES OF HIT SONGS
FROM EARLY EVENING CHILL OUT JAZZ TO PUMPING SOUL FUNK BEATS LACED WITH A BIT OF 80'S POP AND A BLEND OF 90'S ROCK AND REMAKES.
DREADLINE IS CAPABLE OF SATISFYING AS WE'VE DONE FOR THE LAST FOUR YEARS WITH WEDDINGS, BIRTHDAYS, HOUSE PARTIES, ANNIVERSARIES AND CORPORATE EVENTS AND FESTIVALS.
OUR SELECTION WILL MAKE THE DIFFERENCE WHEN IT COMES TO ENTERTAINING.
---