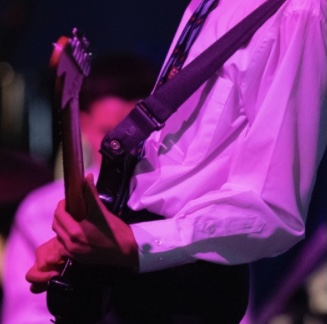 Darkclaw
Original & Covers Musician from Auckland
Rock
Prog-Rock/Art Rock
Heavy Metal
Rush
Led Zeppelin
Jimi Hendrix
Joined Thu 05 Nov 2020 - 378 Views
---
I am an under 18 advanced lead guitarist (think Jimi Hendrix, Jimmy page, Eddie Van Halen, and melodic styles)

I am not limited to the genres I have named, as long as they can be considered anything under the umbrella of rock in the 60's, 70's, and 80's. I am always experimenting for new sounds (eg polyphia, Al Di Meola, King Crimson, Pink Floyd, Rush, Radiohead and Yes) and I have my own gear and I am very committed to rehearsals.

I have been playing since I was 8, so it will be great to play with other guys/gals no matter the age, ideally around my age.

I don't have stage fright, if anything, I am confident on stage, but not cocky.
I am based in East Auckland: Howick/Botany/Beachlands/Whitford/Clevedon and you can contact me on gachoeschido@gmail.com or 021 1107721.
---