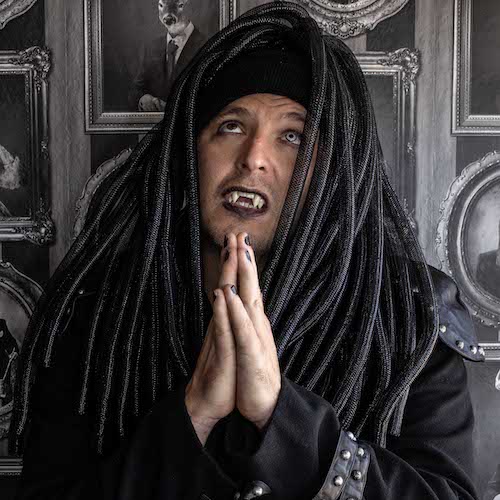 BlackVButterfly
Original Musician from Auckland
New Wave/Post-Punk Reviv
Goth Rock
Goth Metal
Type O Negative
She Passed Away
Ghost
Joined Sun 08 Sep 2019 - 386 Views
---
I'm James I'm a singer songwriter and producer. I've spent the last year growing a solo project called Black Velvet Butterfly.
Black Velvet Butterfly was always meant to be a band and this year I'm hoping I can find the people to make it happen.
I would really like to find the right musicians to join me making the next album which will be 80's inspired Dark Wave.
I live in Mount Wellington Auckland and have a decent home studio. I like to look the part in performances and enjoy the visual aspect of performance as much as the musical aspect.
I've grown Black Velvet Butterfly's internet presence somewhat over the year and have just released a debut album called 'Feed Darklings Feed' which is a Goth Metal/Doom Metal/Industrial album. Currently it's getting around 350 listeners a month and all the songs off the album were play listed on various radio stations, Podcasts Playlists and Blogs.
I've been making music for a long time and have some serious skills from musicianship to video making and animation through to music mixing and marketing. With the right people on board we could really go places! Check out the social media links to see whats been going on over the past year!
---