NZB11544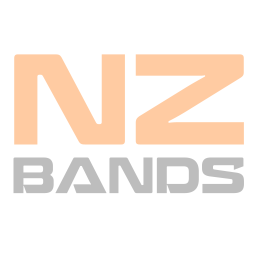 VocalGuitarist
Original & Covers Musician from Tauranga
Acoustic Blues
Big Band
Rock
Metallica
Stone Sour
Shinedown
Joined Wed 22 Feb 2017 - 475 Views
---
Howdy folks! Name's Matty!

Local singer and guitarist looking to jam with some good people!
I sing and play guitar separately as my coordination took a dive after a bit of a knock!

Into lots of different genres and have experience playing them too!

Rock, Metal, Blues, Pop, Delta, Acoustic, Country, Easy Listening

Annihilator, Anthrax, Avenged Sevenfold, Black Label Society, Black Sabbath, Blacklistt/Blindspott, Blue October, Bob Jovi, Breaking Benjamin, Bullet for my Valentine, Collective Soul, Creedence Clearwater Revival, Deep Purple, Def Leppard, Dire Straits, Disturbed, Eagles, Finger Eleven, Five Finger Death Punch, Fleetwood Mac, Foo Fighters, Gary Moore, Godsmack, Goo Goo Dolls, Green Day, Iron Maiden, Jimi Hendrix, Joe Bonamassa, Kansas, Katatonia, Kid Rock, Killswitch Engage, Kora, Korn, Led Zeppelin, Linkin Park, The Living End, Matchbox 20, Megadeth, Metallica, Michael Buble, Motley Crue, Nickleback, Otis Redding, Ozzy Osborne, Pink Floyd, Queen, Queensryche, The Raconteurs, The Rasmus, Red Hot Chilli Peppers, Rise Against, Rob Zombie, Rush, Seether, Shinedown, Six60, Slipknot, Smashing Pumpkins, Static-X, Stone Sour, System of a Down, Three Days Grace, Three Doors Down, Tonic, Tool, Trivium, The White Stripes, The Who, Zakk Wylde, ZZ Top

And I'm sure there's loads more!
---
---