Bass player wanted for originals band
---
BASS PLAYER WANTED

We are a guitarist (28) and drummer (23) who have been jamming together and working on some tunes since the later part of 2020. Our aim is to put together a full lineup and get gigging. I (guitarist) am based on the north shore and Torrance (drummer) is in Howick - once we find bass/vocals we can sort a central location for rehearsals etc.

Rough demos for a few originals: https://soundcloud.com/user-439513771/sets/guitar-drums-demos-for-band

Our stylistic influences are largely based in metal, but also include prog, punk, jazz and more. As for the songs, we are just trying to compose some cool and energetic tunes that we enjoy playing/listening too - no specific subgenre, but in the realm of metal.

Some specific band influences:
Ryan - System of a Down, Ripping Corpse, Dead Kennedys, Pentagram, Metallica, Crowbar, Cannibal Corpse
Torrance - Tool, Animals as Leaders

We are looking for someone committed and reliable, preferably with live experience. Not bothered on pick or fingers, just want to someone who is tight and can compose interesting parts which add another layer to the music. We play in E standard if that matters.

If you are interested, get in contact here or email r.wallace.dttl@gmail.com for more info. Can check my profile for links to some of my past music.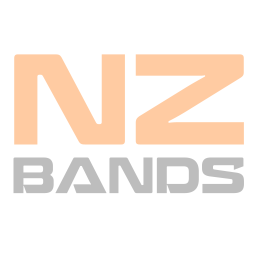 Original Musician from Auckland
Joined: Fri 05 Feb 2021
---
Posted:
Fri 13 Aug 2021
Category:
Musician Wanted
Type:
Bass Player
Viewed:
312 times
---
View Profile
Add Watchlist
Send Message
---
---
Keywords:
bass
metal
originals
auckland
band
---
---
More things like this thing...
Original Musician from Wellington
---
By:
Donnie
Posted:
Tue 17 Aug 2021
Type:
Bass Player
Viewed:
330 times
Musician from Auckland
---
By:
twod0206
Posted:
Tue 03 Aug 2021
Type:
Bass Player
Viewed:
364 times
Original & Covers Musician from Auckland
---
By:
Hadge
Posted:
Mon 06 Sep 2021
Type:
Bass Player
Viewed:
271 times
---