ATT n metal guitarists and bass players
---
Looking for guitarists and a bass player.
We are an Auckland-based vocalist and drummer looking to start a serious band.
Vocal influences range from angry styles, such as Skinlab, Heaven Shall Burn, Abiogenesis, Thy Art Is Murder and Here Comes The Kraken, through to progressive elements like Kardashev and Persefone. Looking to include heavier vocal elements, such as Suicide Silence, Humanity's Last Breath, Infant Annihilator and Mental Cruelty. Drummer is in a similar vein with technical elements, blasts and BPM abilities on point. Both eclectic in our tastes and like to incorporate different elements.
We both have loads of experience and have been in bands in the past. We're keen to chat with guitarists and bass players regarding a heavy, death or progressive metal band (likely a mix of all three). Primarily originals, but a couple of covers to throw into live gigs is always a bit of fun. Technical playing ability a huge plus.
If you have some available links to your music, please send those across.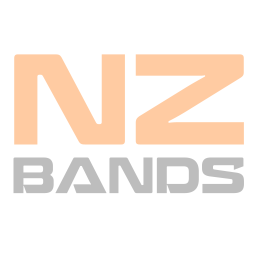 Original & Covers Musician from Auckland
Joined: Thu 18 Feb 2021
---
Posted:
Mon 02 Aug 2021
Category:
Musician Wanted
Type:
Guitarist
Viewed:
230 times
---
View Profile
Add Watchlist
Send Message
---
---
Keywords:
death
heavy
progressive
metal
auckland
---
---
More things like this thing...
Original & Covers Band from Rotorua
---
By:
job description
Posted:
Thu 01 Jul 2021
Type:
Guitarist
Viewed:
294 times
Original & Covers Musician from Auckland
---
By:
Sphinx7
Posted:
Wed 01 Sep 2021
Type:
Guitarist
Viewed:
320 times
Original & Covers Band from Hamilton
---
By:
Ceolskog
Posted:
Thu 08 Jul 2021
Type:
Guitarist
Viewed:
284 times
---