rock n roll musos wanted for originals classic rock band
---
i am a middle aged (young people must think i look like wrinkled old fart, but i think i still look pretty rock n roll, as a person- i absolutely AM very rock n roll) singer, song writer, lead guitarist. i am looking for like minded musicians to put together a classic / hard rock originals band, i have at least a dozen original songs already and an old CD of the band recorded. im also planning to record a new E.P ,
https://toughlovenz.bandcamp.com/album/heavy-hitting . our old cd is on 'bandcamp', we broke up years ago them got back together for a bit of fun, but had a silly fight instead after a couple of gigs. i would like to ideally like to reform this band (can chnge name, but i wanna lay these sings + some news, ones, im happy to play songs written by new band mates.
https://www.youtube.com/watch?v=7ZNCOxKfddM - this is me playing guitar.
i had a full band but we just had a rock n roll fight / meltdown, and 1 guy quit another was fired and now theres only me left. i am looking for some rock kinda guys who love a beer / a drink and love the stones (i dont wanna play stones style music, i wanna play heavier, but theyre my fav band, when it comes to lead guitar mick taylor is one of my heroes so my lead sounds a bit like him sometimes) and zeppelin etc the way i do to put the band back together.
i am a very good lead guitarist, i play classic rock lead in the style of Page, Mick Taylor, EC, Keith and Angus, and im really good at it. im also a good on stage performer.
i have a full set of kick arse rock originals and a gig at valhalla lined up,
the style is a mixture of acca dacca motorhead led zep etc. general hard / heavy rock not metal.
im going for the beatles / metalica style line up- 4 man, 2 guitars. im middle aged myself, but dont mind what age anyone is.
my ph- 021 618-466.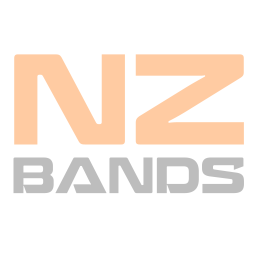 Original & Covers Musician from Wellington
Joined: Sun 17 Jan 2021
---
Posted:
Sat 17 Jul 2021
Category:
Musician Wanted
Type:
Other
Viewed:
433 times
---
View Profile
Add Watchlist
Send Message
---
---
Keywords:
drums
guitar
bass
originals
---
---
More things like this thing...
Musician from Auckland
---
By:
ralphe
Posted:
Wed 09 Jun 2021
Type:
Other
Viewed:
278 times
Original Musician from Auckland
---
By:
Linton
Posted:
Wed 02 Jun 2021
Type:
Other
Viewed:
153 times
Original & Covers Musician from Hamilton
---
By:
Swampy
Posted:
Mon 05 Jul 2021
Type:
Other
Viewed:
190 times
---