Guitarist Wanted
---
Hi. I play keyboard and sing songs by Elton John, The Beatles, Billy Joel, Lionel Ritchie, Andre Crouch (old school gospel) and others, and I'm starting to play more outdoor gigs, both in Auckland and elsewhere. I will be doing some original songs in future as well. You can check me out on my FB page and YouTube channel both called Wayne Taylor Music NZ. I am wanting a quality sound, so someone with musicianship and an ear for making a good overall sound - listening and contributing at the right volume level etc. I have recently got a drummer (in 30's) and now I am looking for a guitarist (any age) or to be part of a backing band. This will mean both lead breaks, fills, and rhythm (I.e. for the song Daniel). I need someone who firstly likes the songs I do, secondly, can listen to the original and work out what to play & generate a similar guitar sound for the covers I do, and perform on stage confidently. Improvisation will also be welcomed. Someone with previous band experience would be preferred. I don't play frequently, but looking at say every month or 6 weeks. The person needs to be a self starter and competent, as practices will be limited. They also need to be happy to play some gospel music. If you think this could be you it would be great to hear from you. I am based in Hobsonville Point.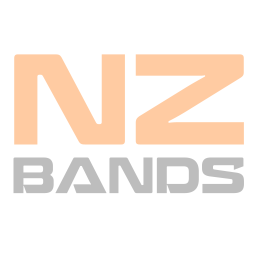 Original & Covers Musician from Auckland
Joined: Sat 24 Apr 2021
---
Posted:
Mon 21 Jun 2021
Category:
Musician Wanted
Type:
Guitarist
Viewed:
330 times
---
View Profile
Add Watchlist
Send Message
---
---
Keywords:
Beatles
Elton John
Gospel
outdoor gigs
---
---
More things like this thing...
Original & Covers Musician from New Plymouth
---
By:
Dave19590
Posted:
Sun 30 May 2021
Type:
Guitarist
Viewed:
77 times
Original & Covers Musician from Auckland
---
By:
Frankie11223
Posted:
Wed 05 May 2021
Type:
Guitarist
Viewed:
466 times
Original Band from Upper Hutt
---
By:
Black Lick
Posted:
Mon 21 Jun 2021
Type:
Guitarist
Viewed:
166 times
---