Electric Guitarist Wanted for Alt Rock Band
---
We are an alternative band looking for another guitarist. Primarily electric guitar, but if you can play other instruments too (particularly keyboard/piano) that's a bonus :)

This isn't the traditional 'lead guitar and rhythm guitar' arrangement. We typically have one instrument (usually an acoustic guitar) playing the 'core' of the song, while another instrument (i.e. you) plays the 'texture/flair'. Usually the texture comes from electric guitar with effects pedals etc. Think Ed O'Brien from Radiohead, The Edge from U2, Jonny Buckland from Coldplay. We have good equipment (amplifier and effects pedals) if you need, or to supplement yours.

You can see some examples of this in some of our old original songs here:
https://www.youtube.com/channel/UCwWb6gl7k-KChde_emckEnA
We have two other originals recorded soon to be released. Our next goals will be to write some more (we have a bunch in the works) and play them live. So far we have done a fair few open mic's where we play mostly originals with some covers thrown in, looking to do that more regularly as well as start thinking about running our own gigs.

We currently have lead vocalist, drummer, bassist, acoustic guitarist. We are all working professionals (average age 26) looking for someone who is likeminded, similar age, reliable and enthusiastic with decent ability, available for regular practices outside of work hours. We currently practice in Red Beach but this is likely to change to somewhere on North Shore pretty soon. Our songwriting influences are Radiohead, Manchester Orchestra, Bon Iver, but each band member has quite varied tastes. If you aren't a confident songwriter that's not a biggie, but if you want to contribute then that is welcome too :)

Send us a message and we can arrange a jam to get to know each other and see if you'd be a good fit!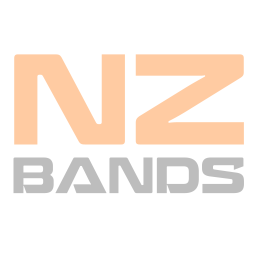 Original Musician from Auckland
Joined: Tue 03 May 2016
---
Posted:
Sun 13 Jun 2021
Category:
Musician Wanted
Type:
Guitarist
Viewed:
328 times
---
View Profile
Add Watchlist
Send Message
---
---
Keywords:
Originals
North Shore
Keyboard
---
---
More things like this thing...
Original & Covers Musician from Auckland
---
By:
ScottAuckland
Posted:
Mon 24 May 2021
Type:
Guitarist
Viewed:
314 times
Original Musician from Christchurch
---
By:
Medjai
Posted:
Sat 17 Jul 2021
Type:
Guitarist
Viewed:
137 times
Original & Covers Musician from Auckland
---
By:
mooninthemaking
Posted:
Sat 17 Jul 2021
Type:
Guitarist
Viewed:
214 times
---