Guitarist needed for YouTube video
---
I am interested in doing a cover of Nature by Fourmyula, in the style of The Mutton Birds' version. The song heavily features guitar, and I need someone to fill that role. Sorry, no pay involved. Just some good karma and a little exposure on my YouTube channel. Keep most of it pretty faithful to the Mutton Birds version, but feel free to improvise on the guitar solo. Ideally, I'd like to post the end result in New Zealand Music Month, but no pressure. :) Message me if you're interested.

(By the way, I'm only eleven, but please don't let that put you off.)
Here's a link to my channel:
https://www.youtube.com/channel/UCNUPSIlVSBTQeHSKZ3tmhWw
Thanks!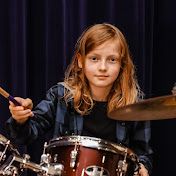 Musician from North Shore
Joined: Sun 16 May 2021
---
Posted:
Sun 16 May 2021
Category:
Musician Wanted
Type:
Guitarist
Viewed:
247 times
---
View Profile
Add Watchlist
Send Message
---
---
Keywords:
guitar
nzmusicmonth
---
---
More things like this thing...
Original Musician from Auckland
---
By:
Johann
Posted:
Fri 19 Mar 2021
Type:
Guitarist
Viewed:
261 times
Original & Covers Musician from Auckland
---
By:
Frankie11223
Posted:
Wed 05 May 2021
Type:
Guitarist
Viewed:
347 times
Original Musician from Auckland
---
By:
Nav
Posted:
Sat 29 May 2021
Type:
Guitarist
Viewed:
212 times
---