Rock and roll oldies covers band "Rammy's Rockers !"
---
Hi there I am Ryan McDonald, for fun my nicknames are the "Greyhound Drummer" and the "Cat Daddy !" Lol ! :) and I would like to form an oldies rock and roll covers band called "Rammy's Rockers !" that does late 50's and 60's rock and roll , British Invasion and pop music along with some 70's pop/rock and disco right up to the 90's music ! I need a lead singer along with about four backing vocalists to do harmonies . Sometimes I will need female lead singers and female backing singers to sing abba 70's disco songs and stuff like that too .I am in the Takapuna Auckland north shore area. So if u don't mind making the trip over here and if u don't mind doing lots of old skool covers music , then I would love you to join my band ! :) let's go down memory lane together !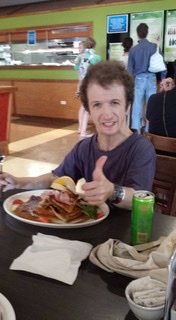 Covers Musician from Auckland
Joined: Wed 06 Jan 2021
---
Posted:
Thu 07 Jan 2021
Category:
Musician Wanted
Type:
Vocals
Viewed:
152 times
---
View Profile
Add Watchlist
Send Message
---
---
Keywords:
Rock and roll
60's
british invasion
pop
---
---
More things like this thing...
Original & Covers Musician from Auckland
---
By:
Darkclaw
Posted:
Tue 05 Jan 2021
Type:
Vocals
Viewed:
180 times
Musician from Auckland
---
By:
mcleod
Posted:
Mon 30 Nov 2020
Type:
Vocals
Viewed:
179 times
Covers Musician from Tauranga
---
By:
GuNZ N Roses
Posted:
Fri 08 Jan 2021
Type:
Vocals
Viewed:
81 times
---