Rock and roll oldies covers band "Rammy's Rockers !"
---
Hi there I am ryan McDonald and for fun my nicknames are the "Greyhound Drummer !" And the "Cat Daddy !" Lol ! :) And I have been drumming for about 20 years. Am looking to form an oldies late 50's and 60's and 70's rock and roll and pop/oldies covers band called. "Rammy's Rockers !" and would like to perform late 50's and 60's music right up to the 90's preferably. I am currently looking for a good drummer to join my band ! This drummer also needs to be able to do some good drum solos too please if possible .I am in Takapuna Auckland north shore . Here are some youtube links to videos of me playing the drums to some of my favourite songs :https://www.youtube.com/watch?v=FVVS0IpgZck&t=2s , https://www.youtube.com/watch?v=oLlUskToSRQ , https://www.youtube.com/watch?v=CwBGLnYU4Ck Anybody out there keen to make the trip over and do this type of old skool music ? If so then I would love to have you join my band ! :) Let's go down memory lane together ! :) thanks everyone !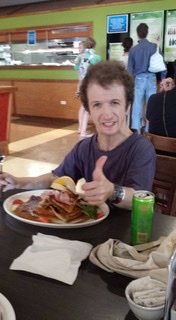 Covers Musician from Auckland
Joined: Wed 06 Jan 2021
---
Posted:
Thu 07 Jan 2021
Category:
Musician Wanted
Type:
Drummer
Viewed:
126 times
---
View Profile
Add Watchlist
Send Message
---
---
Keywords:
Rock n roll
Oldies
pop
60's
British Invasion
---
---
More things like this thing...
Musician from Wellington
---
By:
BryanHunter
Posted:
Mon 28 Dec 2020
Type:
Drummer
Viewed:
220 times
Original Musician from Auckland
---
By:
joshguitarist
Posted:
Thu 29 Oct 2020
Type:
Drummer
Viewed:
235 times
Original Musician from Te Awamutu
---
By:
Andrew
Posted:
Fri 30 Oct 2020
Type:
Drummer
Viewed:
189 times
---