songwriter lead guitarist looking for a group to work with
---
I am a life long songwriter who is committed to writing good, honest music that has quality both lyrically and musically. I've been playing guitar since I was 7, and writing lyrics since forever. In high school I played in a couple of musicals, which gave me an understanding of jazz and classical composition, and in uni I was involved in multiple bands and recorded with a few different producers, mostly electronic, trying to make a fusion of 20th century sounds with modern day technological abilities (ie lots of vocoders, big synths, heavy bass, a lot of piano roll work)

This year I have been especially focused on recording interesting music and have personally learnt a lot about production. I can write pretty much anything into a piano roll now and have it sound organic and thought out.

I'm hoping to join any kind of musical group, outside of the metal world, to continue creating interesting and exciting music. I would love to offer both my guitar abilities and my vocals for any kind of live performance, as well as my writing skills to help make a body of work for a band/duo/group/etc.

If youre interested but want to hear some of the music I've been creating recently for some examples hit me up and I'll send through some links

Hoping to hear from anybody soon!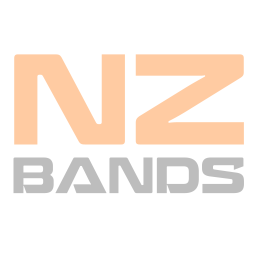 Original Musician from Auckland
Joined: Tue 06 Oct 2020
---
Posted:
Tue 06 Oct 2020
Category:
Musician Available
Type:
Guitarist
Viewed:
241 times
---
View Profile
Add Watchlist
Send Message
---
---
Keywords:
Guitar
vocals
studio musician
Live musician
---
---
More things like this thing...
Original & Covers Musician from Auckland
---
By:
Michael
Posted:
Thu 15 Oct 2020
Type:
Guitarist
Viewed:
259 times
Covers Musician from Auckland
---
By:
Antony
Posted:
Mon 12 Oct 2020
Type:
Guitarist
Viewed:
112 times
Covers Musician from Wellington
---
By:
William Mason
Posted:
Tue 03 Nov 2020
Type:
Guitarist
Viewed:
191 times
---