Bass Player Looking for Band
---
I am 50 years old, so looking for mature musicians or a band who have been there and done it... probably done it a few times by now and are going to do it again :)
If the music you like has some genuine thought behind it, I want to play it.
I hope that you are reliable and you want to practice hard to get up and play infront of a few people and their dogs.
I am not looking for a working band in particular, but I can do that. If money does happen, everyone must get an equal share of the winnings.
Shoot me a message if this sounds like you.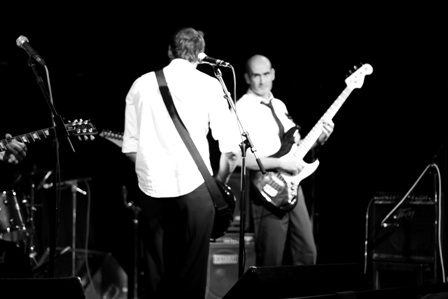 Original & Covers Musician from Wellington
Joined: Wed 21 Sep 2016
---
Posted:
Tue 15 Sep 2020
Category:
Musician Available
Type:
Bass Player
Viewed:
349 times
---
View Profile
Add Watchlist
Send Message
---
---
Keywords:
bass
---
---
More things like this thing...
Original Musician from Wellington
---
By:
Krist2020
Posted:
Wed 09 Sep 2020
Type:
Bass Player
Viewed:
223 times
Original Musician from Auckland
---
By:
OnlyOriginals
Posted:
Mon 09 Nov 2020
Type:
Bass Player
Viewed:
164 times
Original & Covers Musician from Auckland
---
By:
Dominic Hopewell
Posted:
2 days ago
Type:
Bass Player
Viewed:
41 times
---