Bassist available for smth modern groovy
---
A bassist wants to play something modern and groovy (ref. Protest the Hero), probably mixed with edm (ref. Enter Shikari), or probably try something like instrumental drum-n-bass (see Pendulum) with guys interested in music and experienced enough to progress quickly as a band.

Background:

- stage experience;
- studio recording experience;

- mixing/production experience;

- no official education, but private lessons with a conservatory teacher and orchestra bass player;

- have minimal necessary stuff: bass, laptop + audiointerface (all effects are digital now), midi-keyboard if needed;
- experienced a bit with playing guitar, keys and in vocal.

Tracks from with my previous bands:
https://drive.google.com/drive/folders/1IYQ-piLpIBQeHgd-uEnYkT-4FZ7bB6_r?usp=sharing

Location: Dunedin.

Work load: prefer weekdays to have weekends for trips.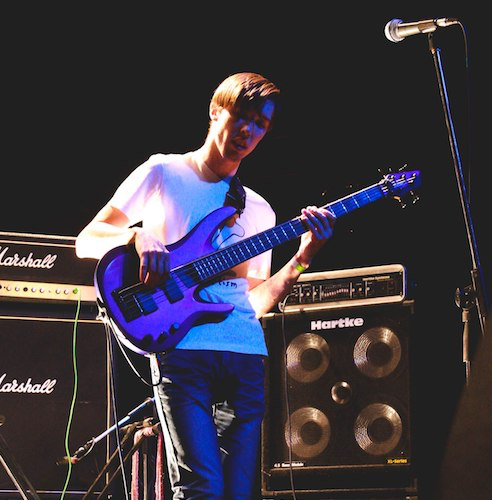 Original Musician from Dunedin
Joined: Mon 17 Aug 2020
---
Posted:
Mon 17 Aug 2020
Category:
Musician Available
Type:
Bass Player
Viewed:
135 times
---
View Profile
Add Watchlist
Send Message
---
---
Keywords:
Bass
Modern metal
---
---
More things like this thing...
Original & Covers Musician from Wellington
---
By:
BassPlayer
Posted:
Tue 15 Sep 2020
Type:
Bass Player
Viewed:
236 times
Original Musician from Christchurch
---
By:
HalfwayQuiet
Posted:
Tue 30 Jun 2020
Type:
Bass Player
Viewed:
200 times
Musician from Auckland
---
By:
Philjump
Posted:
2 days ago
Type:
Bass Player
Viewed:
118 times
---