Looking for Queer Feminist Guitarist for Punk Band
---
Kia Ora
Looking for any queer/wimin/trans guitarists or keyboardist in Auckland interested in joining "Fun Time Cheap" a political punk or rockabilly band?
We are a drummer, singer, and bass player. We can also play harmonica and accordion. We want to write original lo fi songs.

Into working as a collective making creative decisions together. Respecting each other and raising our voices.

We are not experts, but we have passion!

Musical influences include: Bikini Kill, Gloss, Glands, Splendora, The Darts, Hillbilly Moon Explosion, Idles, Hex, Carb on Carb, Tooms and Bauhaus (bass lines).

Only reply to this if you actually have 1 day preferably 2 days a week to practice. And you are not already in a band or have other huge time commitments please. Looking for people who are serious about meeting up to play music.

---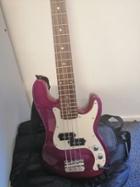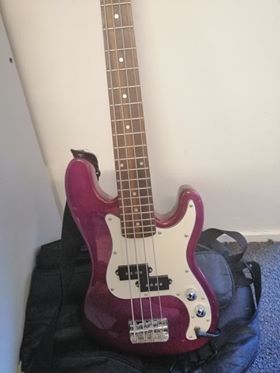 Original Band from Auckland
Joined: Sun 28 Jun 2020
---
Posted:
Sun 28 Jun 2020
Category:
Musician Wanted
Type:
Guitarist
Viewed:
39 times
---
View Profile
---
---
Keywords:
Punk
Feminist
Queer
Guitarist
Auckland
Original Songs
---
More things like this thing...
Original Musician from Auckland
---
By:
hemisachin
Posted:
Sat 01 Feb 2020
Type:
Guitarist
Viewed:
460 times
Musician from Hamilton
---
By:
SaltyDogZ
Posted:
Tue 26 May 2020
Type:
Guitarist
Viewed:
171 times
Original & Covers Musician from Auckland
---
By:
Kaylus
Posted:
11 hrs ago
Type:
Guitarist
Viewed:
83 times