DIY karaoke tired parent band
---
Tired parent looking for similar people to form band/collective for jams and eventual performances in public ('gig' feels wrong here). Low commitment (1-2 jams/month) but perhaps some short-term sprints for performances.

I'm a drummer, singer and guitarist with heaps of band (rock, hardcore, jazz, funk, symphonic, acoustic) and choir experience (gospel, baroque) looking for people who play well together, even if not by themselves.

I think my dream gig is where we play a bunch of songs that make little kids dance, teenagers cringe and other people laugh (at/with - who cares at this stage). Maybe a school fair, a low-key Sunday session, or a second wedding. Your auntie can get up and sing if she wants, and when she forgets the words we can help her out. Perhaps mostly covers to start with - stuff people know, but in ways they haven't heard before. Would be cool to introduce some original stuff if we feel motivated.

I'm based on the North Shore but have a (not quite) people mover so can get around. I've got drumkit, a guitar and tin whistle - but no practice space.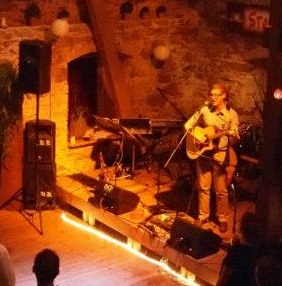 Original & Covers Musician from Auckland
Joined: Wed 10 Jun 2020
---
Posted:
Wed 10 Jun 2020
Category:
Musician Available
Type:
Drummer
Viewed:
255 times
---
View Profile
Add Watchlist
Send Message
---
---
Keywords:
drums
kid-friendly
---
---
More things like this thing...
Musician from Lower Hutt
---
By:
macken
Posted:
Sun 05 Jul 2020
Type:
Drummer
Viewed:
184 times
Original & Covers Musician from Palmerston North
---
By:
Garth Peters
Posted:
Sat 01 Aug 2020
Type:
Drummer
Viewed:
99 times
Original & Covers Musician from Auckland
---
By:
ALEDLJWILLIAMS
Posted:
Sun 05 Jul 2020
Type:
Drummer
Viewed:
188 times
---