Looking for serious musicians Bass Drummer Keyboardist
---
Looking to start a trio of serious musicians to make 'progressive rock/art rock/fusion' and bring real music back into the ears of people.

Looking for any bassist, organist, drummer. I will fill the last position, and can assist with all these instruments in writing/playing.

I'm 24, I have an electrical organ, bass, guitars, drums and recording gear in my home studio. I can play all these instruments, not really a huge fan of the guitar personally. I don't mind if you aren't the best player in the world, neither am I, so long as you are passionate and willing to work to achieve. Even if you can't read music, if you are seriously interested in this type of music and want to be a part of it then you can learn how to read music in time.

I am heavily interested in complex compositions, not 'technical and fast':

-Stravinsky-esque features like polytonal dissonance, atonality, complex musical structure and time.

-Applying classical influences to modern styles of music.

-Progressive Rock and Jazz Fusion themes

-Long solos and recordings.

Musical interests to be something like this:

https://www.youtube.com/watch?v=oxsLw7_hBkg

https://www.youtube.com/watch?v=g0v47hqXzYc

https://www.youtube.com/watch?v=EO2ZtbvpQn8

The goal is live shows and creating music that NZ has never seen or heard of.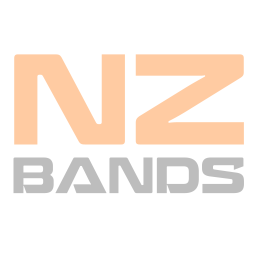 Musician from Hamilton
Joined: Mon 25 May 2020
---
Posted:
Mon 25 May 2020
Category:
Musician Wanted
Type:
Bass Player
Viewed:
251 times
---
View Profile
---
---
Keywords:
progressive rock
art rock
drummer
bassist
keyboardist
---
More things like this thing...
Original & Covers Musician from Auckland
---
By:
Hadge
Posted:
Fri 12 Jun 2020
Type:
Bass Player
Viewed:
267 times
Musician from Auckland
---
By:
Flying_V_
Posted:
Tue 14 Jan 2020
Type:
Bass Player
Viewed:
299 times
Musician from Alexandra
---
By:
BenRockNz
Posted:
Thu 16 Jan 2020
Type:
Bass Player
Viewed:
321 times