CHEAP RECORDING MIXING SERVICE FOR ANYONE
---
Hello People!

This is an excellent opportunity for individual artists/bands wanting to make demos, or to even release full blown albums on Spotify, Youtube, iTunes etc.

In my experience, supposed professional studios have completely emptied my pockets for a pretty mediocre job. My band and I spent a disgustingly high payment of $1580 for two days of recording(9am to 9pm). In this time we recorded 3 songs, none of which were completed. We had to then pay another $700 for two more days to completely mix the 3 songs.

$2280 for 3 songs is a crime!!

A bit about me though, My name is Southern(no joke), I'm 24 and i'm a multi-instrumentalist from Auckland. It's my passion to make music, whether it's for myself or my band. I have been recording/mixing for a decent amount of time now, about 5 years. I studied audio engineering at Mainz for two years, but what I personally feel are my most valuable mixing tricks came from trial and error. My band is called John's Comb, if you find us on instagram @johnscomb, I'm the fella wearing the beanie.

Here are a few originals and covers I've recorded and mixed.

https://soundcloud.com/sonnyshinobi/not-good-enough-cover.
https://soundcloud.com/sonnyshinobi/wont-see-me
https://soundcloud.com/sonnyshinobi/dream
https://soundcloud.com/sonnyshinobi/no-rush-demo
https://soundcloud.com/sonnyshinobi/cool-kid-2
https://soundcloud.com/sonnyshinobi/echo
https://www.youtube.com/watch?v=s-vqexR7KhU

If these links don't work. Type 'sonny shinobi' into soundcloud.

mixing/recording services will be $100 per day. You're free to pop around from 9am to 5pm, 7 days a week. If you are unable to make it during these times, I'll be charging $20 per hour. tip: unless you want suggestions on chords or melodies, try to get as many songs completed before arriving so that you're getting the most out of your time here. Also try to decide whether or not you're going to record several songs in one session, or to just focus on 1 song. Just consider the amount of time I have to mix will determine the overall quality of the mix. When you leave, I will also spend additional time on mixing your music for free, and send you the files 24 hrs from the time that you leave.

Now I have a very minimalistic recording setup. A laptop, electric guitar, bass, steel string guitar, nylon string guitar, and an audio interface. If you're in a band and need drums recorded, we can arrange to have them recorded as long as someone has a kit, I have enough mics to record drums. In my mixes, I tend to record guitars DI, i just feel like there is more control over tonality and effects this way, but you're welcome to bring your amps to be recorded.

People are welcome to just come around for a jam too, depending on availability :)

If you have any questions, please don't hesitate to flick me a text or a phone call at anytime. 0225130154

Southern
Cheers!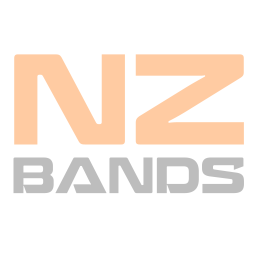 Original Musician from Auckland
Joined: Thu 13 Feb 2020
---
Posted:
Tue 18 Feb 2020
Category:
Musician Wanted
Type:
Guitarist
Viewed:
311 times
---
View Profile
Add Watchlist
Send Message
---
---
Keywords:
Good Vibes
---
---
More things like this thing...
Original Musician from Wellington
---
By:
sycophantnz
Posted:
Sun 26 Jan 2020
Type:
Guitarist
Viewed:
510 times
Covers Musician from Cambridge
---
By:
Hoff Norris
Posted:
Sun 05 Jul 2020
Type:
Guitarist
Viewed:
144 times
Original Musician from Auckland
---
By:
Caesar
Posted:
Mon 27 Jan 2020
Type:
Guitarist
Viewed:
384 times
---