Feel Great About Your Guitar Playing
---
- Are you frustrated with your guitar playing?
- Fed up with trying to teach yourself from the internet?
- Making slow progress with your current teacher?

We use proven methods to help you overcome many of the obstacles you'll face learning to play guitar. You'll learn faster, develop strong foundations and be able to play your favourite music. Within a short time, you'll be achieving musical goals you can only dream of right now!

This is what some current students recently said about lessons at Auckland Guitar School:

"I felt I'd hit a plateau with my playing and wasn't really improving. [The lessons] are planned – it's not like you just get a song and you turn up, and you play the song, and then you learn another song once you've got that song sorted. A lot of my friends have always thought that I've been a pretty good guitar player but now they think "oh wow, that's really improved." (Matt Taylor)

"I've learnt more in less than 12 months at AGS than 7 years of lessons when I was a teenager – it's fabulous. The pace of learning is excellent – I feel pushed in a positive way – challenged, but not that I can't cope with it. I didn't realise how much I could achieve. It's not just the weekly lessons it's the whole offering – it's almost like being part of a family of musicians. You'll feel like you're part of something… obviously all teachers are not maked equal." (Carren Richardson)

Check out the other reviews on our website (www.aucklandguitarschool.co.nz) to see how effective these methods are and you can benefit from guitar lessons at Auckland Guitar School.

Book your free intro session now at https://www.aucklandguitarschool.co.nz and find out how fast you could be learning!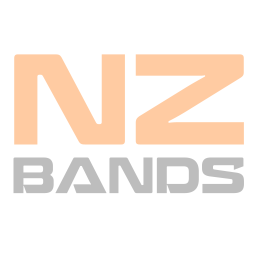 Musician from Auckland
Joined: Thu 04 Feb 2016
---
Posted:
Tue 27 Aug 2019
Category:
Music Lessons
Type:
Other
Viewed:
1052 times
---
View Profile
Add Watchlist
Send Message
---
---
Keywords:
Guitar - Guitar Lessons - Guitar Teacher - Learn Guitar
---
---
More things like this thing...
Musician from Auckland
---
By:
JoLalala
Posted:
Sat 14 Jul 2018
Type:
Other
Viewed:
875 times
Original Musician from Wellington
---
By:
areriea
Posted:
Sat 10 Feb 2018
Type:
Other
Viewed:
1127 times
Original & Covers Musician from North Shore
---
By:
Bradk
Posted:
Sat 20 Jan 2018
Type:
Other
Viewed:
1069 times
---