GUITAR LESSONS It s never too late to learn to play guitar
---
Are you frustrated with your guitar playing?
Fed up with trying to teach yourself from the internet?
Making slow progress with your current teacher?

We use proven methods to help you overcome many of the obstacles you'll face learning to play guitar.
You'll learn faster, develop strong foundations and be able to play your favourite music.
Within a short time, you'll be achieving musical goals you can only dream of right now!

This is what some current students recently said about lessons at Auckland Guitar School:

"I felt I'd hit a plateau with my playing and wasn't really improving. At the introductory lesson I really got the feeling that you knew how to teach guitar – you're a good guitar player and have a lot of good education and teaching experience but you were interested in what I wanted to get out of the guitar . [The lessons] are planned – it's not like you just get a song and you turn up, and you play the song, and then you learn another song once you've got that song sorted. It's not just guitar tuition; it's musical tuition as well. People have seen the improvement in me. A lot of my friends have always thought that I've been a pretty good guitar player but now they think "oh wow, that's really improved." Matt Taylor

"I've learnt more in less than 12 months at AGS than 7 years of lessons when I was a teenager – it's fabulous. The pace of learning is excellent – I feel pushed in a positive way – challenged, but not that I can't cope with it. I didn't realise how much I could achieve. Having lessons motivates me to practise, and now I've got to the point where I'm completely addicted to practising and I can't stop! I'm inspired to play and see a future where I'm a really competent musician. It's not just the weekly lessons it's the whole offering – it's almost like being part of a family of musicians. You'll feel like you're part of something… obviously all teachers are not maked equal." Carren Richardson

Check out the other reviews on the website to see how effective these methods are and you can benefit from guitar lessons at Auckland Guitar School.

Book your free intro session now at http://www.aucklandguitarschool.co.nz and find out how fast you could be learning!

Owner/teacher Dylan Kay has been teaching professionally for nearly 20 years, including many years at the Guitar Institute in London. He also taught guitar at a number of high profile schools in the UK, occasionally wrote for Guitarist magazine and wrote the Jazz Guitar Shed column for NZ Musician magazine. Educated at Berklee College of Music, the Guitar Institute and Oxford University, he studied with some of the world's finest guitar educators. He has performed extensively in the US and throughout the UK leading his own bands and performing with others, everywhere from small cafes and bars through to theatres, clubs, festivals and the 02 Arena in London.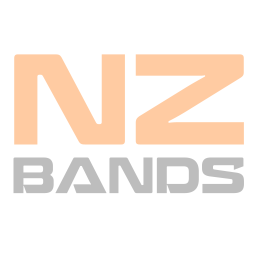 Musician from Auckland
Joined: Thu 04 Feb 2016
---
Posted:
Mon 29 Oct 2018
Category:
Music Lessons
Type:
Guitarist
Viewed:
1198 times
---
View Profile
Add Watchlist
Send Message
---
---