Auditory Acoustic Group… Needs music producer to collaborate!
---
Putting up an originals/covers duo or trio… been writing songs, with influences "SAM SMITH" and heart and funk of "GEORGE MICHAEL". Would love to collaborate and create amazing sounds. I have some basic home studio I'm trying to set up… needs someone who is technical lol. Royal Oak area.

Was thinking to have violinist/cellist , cajon/drummer, pianist, bassist and a guitarist... if any of you guys out there could sing or do back up vocals- that would be goals- I always wanted that rich, full and round sound.
Soul, blues,pop, indie and electronic sounds arranged/produced really tasteful but also ACCESSIBLE. (don't we all want to achieve that commercial success? Just saying).

I sound weird I guess coz I'm in the middle of male and female keys... I'm not be the best singer... I humble myself and just let music and artistry be the focal point. I have deep profound emotions but also, I can get really technical and dynamic vocal wise . I love love love good harmonies.

Oh and did I mention I have this dark sense of humour, a bit crazy (the good crazy) on and off stage. And if you are looking for that drop dead gorgeous, young, and sexy front guy, please swipe left, lol. I would rather be Adele over Taylor Swift... no offense and no shade there.

These videos are really rough and the audio is not the best quality but it's me...just to give you a feel of my sound. Both recorded live last February 1, 2020, From an LGBT Pride event, then Pandemic happened.

1. Falling cover by Harry Styles
COPY PASTE please:

https://www.facebook.com/josh.suaso/videos/pcb.3577910975582245/3601626753210667/?type=3&__tn__=HH-R&eid=ARAt9gXWvh12NVKU0V0_EUEaC1kuvhW80jxAtr2_X13-w1L0twSWlNtalszi30HFpb58y-K_jNWlBK5s

2. You Are The Reason cover by Callum Scott
COPY PASTE please:

https://www.facebook.com/josh.suaso/videos/pcb.3577910975582245/3601625366544139/?type=3&__tn__=HH-R&eid=ARC3DanjfKIEAjnTQrC5lCyV95eMR4ls1KTB3mewOYen0X8ijrgwJTxO_diaCo3pYz5VMKjxiR0WTm-P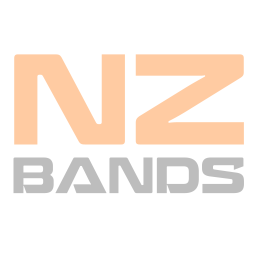 Original & Covers Musician from Auckland
Joined: Mon 06 Mar 2017
---
Posted:
Sun 17 Jul 2022
Category:
Musician Wanted
Type:
Other
Viewed:
225 times
---
View Profile
Add Watchlist
Send Message
---
---
Keywords:
Pianist
Guitarist
Basist
---
---
More things like this thing...
Covers Band from Auckland
---
By:
TBTNW
Posted:
Sun 26 Jun 2022
Type:
Other
Viewed:
383 times
Covers Musician from Auckland
---
By:
Ian McT
Posted:
Mon 30 May 2022
Type:
Other
Viewed:
489 times
Covers Musician from Auckland
---
By:
Betty C Rocker
Posted:
Thu 04 Aug 2022
Type:
Other
Viewed:
251 times
---