Looking for a rhythm guitarist backing vocalist for rock n roll band
---
- Auckland Musos -
Hey guys, currently looking for a guitarist who would be keen to play rhythm and be on bvs for a rock'n'roll band. We cover artists such as Ted Nugent, The Beatles, Tom Petty, CCR and Free to name a few. Looking for someone in their twenties to fit in with the age group of the band, they would have to be comfortable playing within this genre and be able to harmonise. Originals are a go as well, we're super keen to make new music. Current practice space is in Kaukapakapa, Auckland. We're excited to have a guitarist join that will fit right on into a fun, dedicated band. Send me a message if this sounds like a bit of you!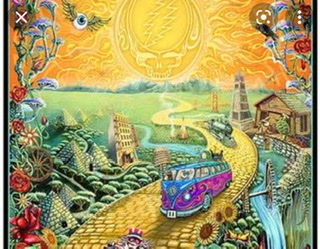 Original & Covers Band from Auckland
Joined: Tue 24 May 2022
---
Posted:
Tue 24 May 2022
Category:
Musician Wanted
Type:
Guitarist
Viewed:
371 times
---
View Profile
Add Watchlist
Send Message
---
---
Keywords:
Rhythm guitarist
backing vocalist
---
---
More things like this thing...
Original & Covers Band from Auckland
---
By:
Roblorian2
Posted:
Sun 15 May 2022
Type:
Guitarist
Viewed:
280 times
Musician from Auckland
---
By:
MJK
Posted:
Mon 04 Apr 2022
Type:
Guitarist
Viewed:
638 times
Covers Musician from Auckland
---
By:
Drummer AK
Posted:
Sat 28 May 2022
Type:
Guitarist
Viewed:
329 times
---