Eternal Scorn Needs a Drummer
---
Christchurch based metal band ETERNAL SCORN is looking for a drummer to complete their lineup. The style is heavy, jazzy and melodic, so they need a player who can compliment those sensibilities.
They practise only original material weekly at the RDU studio on St. Asaph street. They also play live as many times as we can throughout the month, and are always on the lookout for a gig.
They currently have around an hour of original material for you to get up to speed with. They begin the recording their mini EP late May this year.

They are looking for somebody who:
. Can commit two at least two 2hr rehearsals a week
. Has their own gear
. Can learn the songs
. Has a sense of style and stage presence
. Has an intense personality and drive to do something significant with music that they cannot accomplish as a solo artist.

The ideal candidate is someone in their early to mid 20's, not interested in having an older guy/gal.
If it sounds like you, or you'd like to hear demos, Contact me, Reuben, on 0272647248.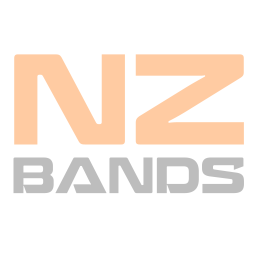 Original Musician from Christchurch
Joined: Fri 06 Aug 2021
---
Posted:
Fri 06 May 2022
Category:
Musician Wanted
Type:
Drummer
Viewed:
124 times
---
View Profile
Add Watchlist
Send Message
---
---
Keywords:
Death Metal
Metal
Bass
Christchurch
Gig
---
---
More things like this thing...
Original & Covers Musician from Rotorua
---
By:
jman22
Posted:
Thu 03 Mar 2022
Type:
Drummer
Viewed:
337 times
Original Musician from Wellington
---
By:
DrabDrabkins
Posted:
Sun 27 Feb 2022
Type:
Drummer
Viewed:
325 times
Original & Covers Musician from Wellington
---
By:
Stuzz
Posted:
Wed 27 Apr 2022
Type:
Drummer
Viewed:
426 times
---