Old School Rock n Roll Band
---
I'm a female singer and acoustic guitarist looking to form a rock 'n roll cover band.

My idea is to make a fun cover band with an old-school aesthetic that plays music predominantly from the 40s-60s. (Think classic songbook, Motown, doowop, rock 'n roll, rockabilly, etc). Could also do some earlier blues/jazz era songs. Keen to steer clear of the usual cover/pub territory.

Keen to focus on upbeat dance songs for energetic sets, with some slower stuff thrown in.

Think Elvis, The Beatles, Chuck Berry, Connie Francis, Bill Haley, Everly Brothers, Buddy Holly, Ray Charles, Nancy/Frank Sinatra, Beach Boys, The Supremes, The Ronettes, The Four Seasons, Sam Cooke, Bobby Day, Bobby Darin, and many more - there are a lot of great songs from those decades.

If you love this kind of music, be in touch. Hopefully we can go from something fun into something viable and get gigs. I have performed this era of music solo and in a duo and would get requests for birthdays and functions quite often as people still enjoy this music and it's something a bit different.

Looking for all instrumentalists (particularly in need of drums, lead/rhythm guitar, bass, keys and vocalists (who can harmonise would be a bonus). Would need to commit to regular rehearsals if things get going.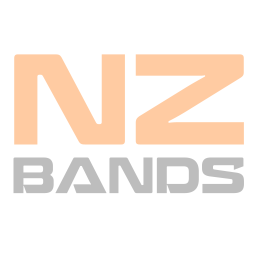 Original & Covers Musician from Auckland
Joined: Fri 08 Nov 2019
---
Posted:
Thu 07 Apr 2022
Category:
Musician Wanted
Type:
Other
Viewed:
432 times
---
View Profile
Add Watchlist
Send Message
---
---
Keywords:
Rock n roll
---
---
More things like this thing...
Original Musician from Auckland
---
By:
AlanB
Posted:
Wed 18 May 2022
Type:
Other
Viewed:
141 times
Original & Covers Musician from Wellington
---
By:
Eddy current
Posted:
Wed 18 May 2022
Type:
Other
Viewed:
105 times
Original & Covers Musician from Auckland
---
By:
Sarahvz
Posted:
Tue 15 Mar 2022
Type:
Other
Viewed:
471 times
---