BASS Player for Christchurch based metal band ETERNAL SCORN
---
Christchurch based metal band ETERNAL SCORN is looking for a bass player to complete their lineup as a 4 piece.
Our style combines death metal, black metal, thrash, along with melodic and progressive elements, so we need a player who can compliment those sensibilities.
We currently have 3 members, 2 guys and a gal on guitar, drums and vocals respectively.
We practice original material weekly at the RDU studio on St. Asaph street. We also play live as many times as we can throughout the month, and are always on the lookout for a gig.
We currently have around 45 minutes of original material for you to get up to speed with, along with recorded bass tracks. Our goal is to record our first EP mid May this year. We encourage songwriting, and are open to contributing to any songs you may have written.
We are looking for somebody who:
. Can ideally commit to two 2hr rehearsals a week
. Has their own bass
. Can learn the songs at a reasonable pace
. Keen to perform live, initially at open mics.
. Has a passion for music and drive to do something significant with music that they cannot accomplish as a solo artist
We are looking for somebody ideally in their early to mid 20's, as we range from 18-26.
If you are interested flick me a message through NZ bands or contact, Oscar, on 02102761064 and we can discuss further.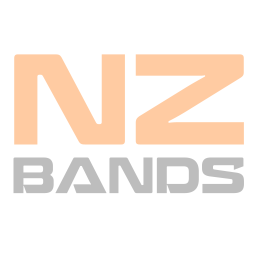 Original & Covers Musician from Christchurch
Joined: Thu 16 Sep 2021
---
Posted:
Thu 07 Apr 2022
Category:
Musician Wanted
Type:
Bass Player
Viewed:
188 times
---
View Profile
Add Watchlist
Send Message
---
---
Keywords:
Bass
Christchurch
Death metal
thrash metal
black metal
metal
---
---
More things like this thing...
Original & Covers Musician from New Plymouth
---
By:
Dave19590
Posted:
Sun 03 Apr 2022
Type:
Bass Player
Viewed:
172 times
Musician from Auckland
---
By:
jonosles
Posted:
Sat 30 Apr 2022
Type:
Bass Player
Viewed:
290 times
Original & Covers Band from Auckland
---
By:
Coast Arcade
Posted:
Thu 03 Mar 2022
Type:
Bass Player
Viewed:
477 times
---