Band Facts Part 3
By NZBands
04/10/2014
2812 views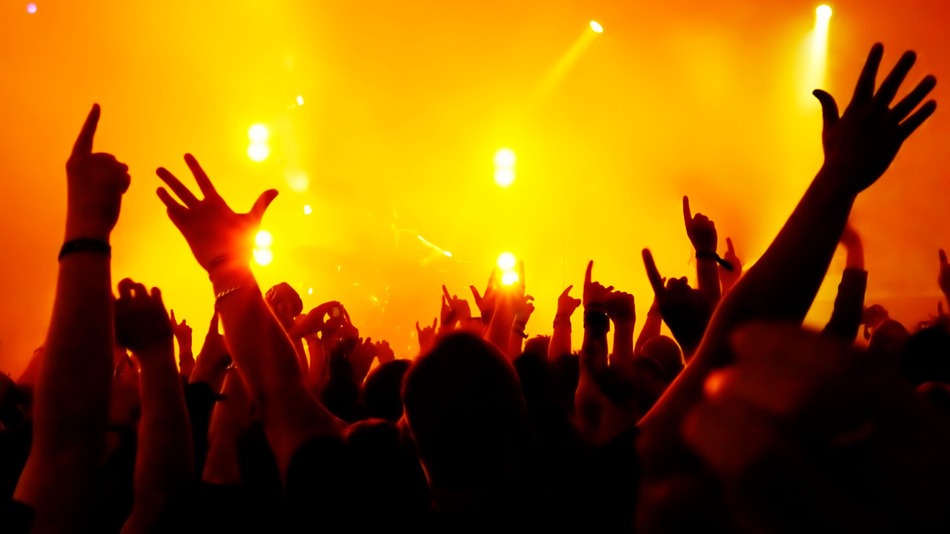 1. Following the deadly 1977 crash of the plane carrying the band Lynyrd Skynyrd into a Mississippi swamp, the survivors sought help at a nearby farmhouse, only to have the farmer who lived there shoot the band's drummer in the shoulder.
2. "Stayin' Alive" by Bee Gees was used in a study to train medical staff to perform CPR. The song has close to 104 beats per minute, and 100-120 chest compressions per minute are recommended by the British Heart Foundation.
3. ZZ Top refused a $1,000,000 offer from Gillette to shave their beards for an ad.
4. The Band ZZ Top during one of their live stage shows decided to have a mixture of live animals, including vultures, buffaloes and rattlesnakes on stage, but the buffalo rammed into a tank full of rattlesnakes and released them live on stage.
5. Dark Horse Brewery turned down Nickelback endorsement deal because the workers hated the band.
6. In 2013, Kid Rock took a pay cut that cost him around $50,000 to $100,000 per night during his tour to keep ticket prices at $20 and a 12 ounce beer at $4.
7. In 2008, there was a music festival called 'Festival of the fuck bands', where bands such as Fucked Up, Holy Fuck and Fuck buttons performed. It was held in Fucking, Austria.
8. A Megadeath is a unit of measurement. 1 Megadeath equal 1 million deaths caused by nuclear explosion. It is also where the band got its namesake.
9. Singer Tom Waits has a song called "The Fall of Troy", and Post-hardcore band "The Fall of Troy" has a song called "Tom Waits."
10. There is a band called 'N?nøcÿbbŒrg VbërrHolökäävsT' (pronounced 'Nanocyborg Uberholocaust') originating from Antarctica. It was formed by two scientists who happened to have similar tastes in music. Their first album, 'The Ultimate Fate of the Universe', was recorded at the exact south pole.
11. When Pink Flyod was completing "Shine On You Crazy Diamond," which was an exploration of their former band mate Syd Barrett's mental decline, an overweight man with a shaved head and eyebrows entered the studio. He turned out to be Syd Barrett himself, who they had not seen in seven years.
12. When the Arctic Monkeys started their band, none of them knew how to play instruments.
13. Def Jam Records founder Rick Rubin was in a punk band called 'The Pricks' that asked friends to heckle during a gig in order to start a brawl leading to the band being kicked off stage & the show being shut down by a "cop" who was really Rubin's father, in an effort to create buzz around the band.
14. The members of the 1980s pop/rock band Toto were prolific session musicians. Their work includes Michael Jackson's 'Thriller'. Collectively, the members have been recorded on over 5,000 albums, selling over 500,000,000 albums.
15. The final words of Terry Kath (from the band Chicago) were "Don't worry, it's not loaded," whilst playing with guns.
16. David Grohl was the only band member of the Foo Fighters when recording the first album. He wrote and recorded all vocal, guitar, bass, and drum tracks himself.
17. After dreaming the melody to "Yesterday," Paul McCartney became convinced that he had subconsciously plagiarized the song (cryptomnesia), and went around to other bands and played a demo to make sure the song wasn't theirs.
18. The true meaning of the lyrics to Bohemian Rhapsody still remains a secret within the band
19. Alternative rock band The Flaming Lips released an album called Zaireeka with four CDs that was designed so that when played simultaneously on four separate audio systems, the four CDs would produce a harmonic or juxtaposed sound
20. Queen is the only band in which every member has individually written more than one #1 hit.
21. Magne Furuholmen lost his father at age 5 in a plane crash outside of Oslo. The event was witnessed by 9 year old Morten Harket, thirteen years before the two would meet and form the band A-ha.
22. In the Star Wars Universe, the style of music being played by the Cantina Band is known as "Jizz"
23. Jack and Meg White of the White Stripes claimed to be brother and sister, but were actually married and then divorced before the band made it big. Jack also took Meg's surname.
24. In 1993, the band Rage Against The Machine, upon being asked to censor their lyrics, went on stage fully naked with duct tape over their mouths as an act of protest.
25. Tommy Chong used to be in a band called Four Niggers and a Chink.
26. At 2:58 in the Hey Jude, you can hear 'fucking hell' as Paul McCartney screws up on the piano. The band thought it was funny enough to leave it in.
27. Noodles, the guitarist in The Offspring was the school janitor and was welcomed into the band because he was old enough to buy alcohol.
28. There is an Australian band called "The Beards". Every single one of their 38 songs is about beards.
29. After Dave Grohl left his first band, they decided to quit because they knew they'd never find a drummer as good as him.
30. On August 29, 1966, The Beatles played what would become their last official concert as a band at Candlestick Park, San Francisco. The Park's capacity was 42,500, but only 25,000 tickets were sold, leaving large sections of unsold seats.