Depressing Music Sales Stats
By NZBands
25/09/2014
1546 views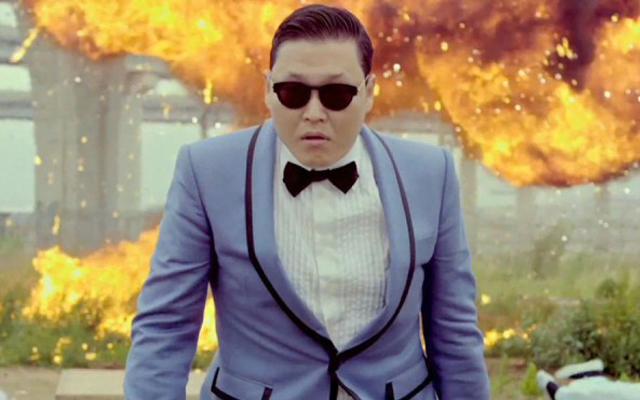 1. Ke$ha's single "Tik-Tok" sold more copies than ANY Beatles or Nirvana single.
2. Flo Rida's track "Low" sold 2 million more copies than "Hey Jude" by The Beatles.
3. While we're on the subject of John Lennon and co, TV show Glee has had more top 100 US hits than the Fab Four.
4. And Emeli Sandé beat the record set by The Beatles for the most consecutive weeks in the UK's top 10 chart for a debut album – 63, compared to 62.
5. Justin Bieber has 55 million Twitter followers, more than Barack Obama and Pope Francis combined.
6. More people bought the Spice Girls album Spicethan any Bob Marley album.
7. The Baha Men have a Grammy award – unlike stellar acts like The Kinks, Tupac Shakur, and Iggy Pop.
8. Rihanna has had 10 No. 1 singles. Led Zeppelin, REM, and Depeche Mode have never had one.
9. Barbra Streisand has sold more records (245 million) than Pearl Jam, Johnny Cash, and Tom Petty put together.
10. Jack Johnson is more popular than The Strokes, Arcade Fire, MGMT, and The Smiths combined in terms of record sales.
11. Until recently, Katy Perry held the same record as Michael Jackson for most No. 1 singles from a single album (seven). Her for Teenage Dream, him for the more iconic Thriller.
12. But last year Calvin Harris actually topped both Perry and the King of Pop by scoring eight top 10 hits from one album.
13. Pop rockers Busted have had six more No. 1s thanKate Bush.
14. Celine Dion's "Falling Into You" sold more copiesthan any Queen, Nirvana, or Bruce Springsteen single.
15. Same with Shania Twain's "Come On Over".
16. What's more, Dion has had five No. 1 solo albums. John Lennon only had three.
17. Il Divo have sold almost twice as many albums as Dave Grohl's Foo Fighters.
18. Creed have sold more records in the US than Jimi Hendrix.
19. Ten years ago, Robbie Williams was inducted into the UK Music Hall of Fame as the greatest British artist of the 1990s
20. The Black Eyed Peas' "I Gotta Feeling" is more popular than any Elvis Presley or Simon & Garfunkel song.
21. Rihanna has had a No. 1 in each year for the last seven years – only Elvis and The Beatles had previously achieved this. Artists such as David Bowie and the Rolling Stones have not.
22. The combined sales of Jackson 5 classics "I'll Be There" and "I Want You Back" still add up to less than the sales for "Gangnam Style". Yep, you read that right.
23. PJ Harvey has never had a No. 1 album. Steps have had three.
24. And in further depressing pop news, B*Witched have had twice as many hit singles as Arctic Monkeys.
25. Twenty million people bought Billy Ray Cyrus'sdebut album, Some Gave All… That's more than any Bob Marley album.
26. Bruno Mars has already scored three more No. 1 singles than Pink Floyd ever did.
27. Westlife have had almost twice as many No. 1 singles as The Rolling Stones.
28. Blur have had two UK No. 1 singles. Gary Glitter has had three.
29. And Billie Piper has had one more UK No. 1 single than Blur, too.
30. Robson & Jerome have sold more singles than Suede, The Libertines, and Massive Attack put together.
31. N-Dubz have had as many platinum-selling albums as George Harrison.
32. And Gareth Gates has sold more singles than PJ Harvey.