Read More
Getting feedback on your music from a representative sample of your target audience or a seasoned music professional is a great way to measure the progress you're making. Everyone loves that extra boost of confidence, especially when it applies to something you created yourself. But what happens when you get feedback that's the opposite of what you want to hear? Here are five tips that will help m...

Tauranga
Covers
https://www.facebook.com/groups/881188935319995/ Kiwi Rock played as its meant to be. Live . Book us for your next gig after liking us on Facebook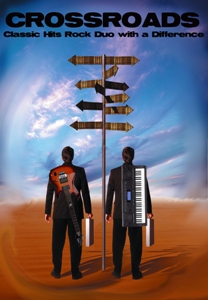 Waikato
Covers
Rock Dance-Rock
Crossroads Duo is a keys & guitar based combo, with Jeff Stewart from Te Kowhai on guitar & vocs, Mike Lynch from Huntly on keys and lead vo...
Recent Forum Action