Read More
1) Use a metronome. A great musician is of no value if he or she cannot keep time. Either live or in the studio, a musician that cannot keep time will quickly find themselves on the short end of a very angry stick. 2) Slow is fast. Many times I have seen guitarists frustrated because they are struggling with a passage at high speeds. This is a lesson learned the hard way. In my early ye...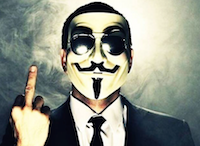 Christchurch
Covers
Sabotage Theory present Rage Against the Machine in an explosive live tribute show. With the same hard-hitting and aggressive style that made Rage Against the Machine one of the world's biggest rock acts Sabotage Theory promise to deliver with hits such as 'Bulls o...

Napier
Covers
Dance Bands Disco
YEEHAAARRR! Hicksville Conference entertainment. All your favorite songs played and performed in the comical style of Country Picking music ...
Recent Forum Action