Read More
It's not often that you can confidently say a band upholds the standards of the scene it belongs to. It's even less often that you get to meet a member of one of those bands, and talk to them about their life both inside and outside music. It's easy to get jaded about success and skill in the internet age, now that we can find a video of an incredible musical performance faster than we can boil a ...


Auckland
Illuminus is a rock band from Auckland, New Zealand. Their debut album 'Until the End' was released in 2012 and received rave reviews. Until The End is a professional debut from a band that should win fans with their unique sound. - Alistair3000 - NZmuzic.net.nz ...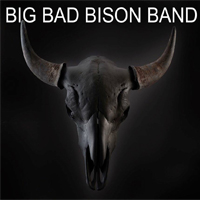 Wellington
Covers
Acoustic Blues Funk
The Big Bad Bison Band plays all your classics from the 50s to today in their trademark acoustic funk-rock sound. Can accomodate any size...
Recent Forum Action