Read More
Have you ever finished a practice session and left the room wondering if you just wasted hours of your life? Feeling that you put in the time, but are not sure what (if anything) you have to show for it?One of the primary factors that can dictate how efficient and effective our practice sessions are is concentration (or the lack thereof).The key ingredient in deliberate practice is one's ability t...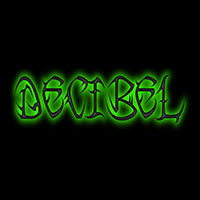 Waikato
Covers
Rock Pop/Rock
Formed in 2012 we are a 5 piece pop/rock band. Decibel are a hard working Hamilton covers band specializing in 80's rock and modern pop/r...

Waikato
Covers
Band members: Adrian Ellis: Lead Vocals / Rhythm & Lead Guitar Solomon Samuels - Bass Guitar Pixie Dee - Drums Performs Pop, Rock, R&B, Reggae, Oldies, Indie Rock, Country Rock, Alternative Rock Available for Weddings, 21st's, Socials, Corporate Functions, Cl...
Recent Forum Action