Read More
If there were a Pocket Field Guide to Dating Musicians, it would read like this:This species can best be viewed in its natural habitat, under the colored lights of nightclub stages — and in the drier months, anywhere there's free beer.At the front stands the lead singer, scientific name Egos maximus, a close relative of the peacock. Don't look him directly in the eye; he views this as a mating cal...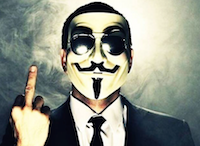 Christchurch
Covers
Sabotage Theory present Rage Against the Machine in an explosive live tribute show. With the same hard-hitting and aggressive style that made Rage Against the Machine one of the world's biggest rock acts Sabotage Theory promise to deliver with hits such as 'Bulls o...

New Plymouth
Death Metal Progressive Metal
AMACHINE are a vicious three piece consisting of Johnathon Brooking -Bass/vocals, Ben Patten Campbell- Drums and Johnny Raimona - Guitars. F...
Recent Forum Action